Developers have been iterating on Tetris since the game's inception in the mid-1980s. The original is still the best, of course, but recently, a competitor has emerged. My money would have been on battle royale-like Tetris 99, but I am, in fact, referring to Tetris Effect. Until now, that game has only been available on PlayStation 4 -but it's coming to PC next week.
In a video published earlier today (which you can check out for yourself further down this article), publisher Enhance Games confirmed that the game will release on the Epic Games store on July 23, and that pre-orders are available now.
This is more simple port, however. Enhance describes the PC version of the game as "the ultimate version of Tetris Effect." On PC, it'll run at 4K, and offers an uncapped framerate and ultra-wide monitor support, as well as new options whether you're playing in 2D or in VR (Tetris Effect will be fully compatible with both Oculus Rift and the HTC Vive).
While its PlayStation exclusivity means that I'm yet to experience Tetris Effect for myself, I've heard only good things, and the trailer below is positively hypnotic, so I'll definitely be checking it out for myself.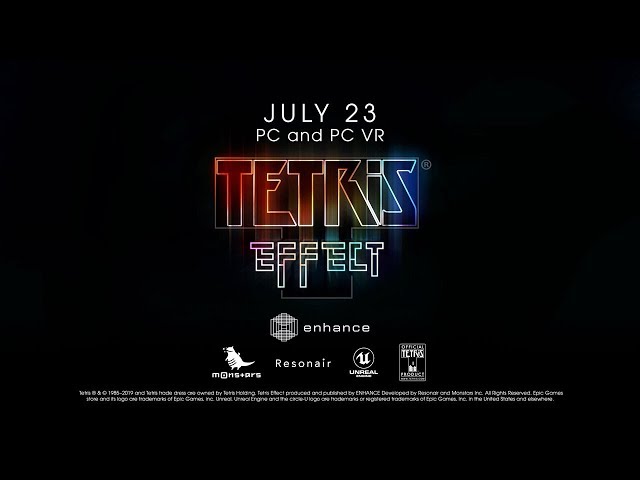 Pre-orders are available now, and if you buy before launch, you'll get a nice 20% discount and some exclusive desktop wallpaper. It's exclusive to Epic for now, of course, but as with all things of this ilk, that means a Steam release is definitely not outside the realms of possibility.