With a whole universe worth of comic book characters to choose from, it's surprising just how few heroes have been confirmed so far for Marvel's Avengers game. Recently publisher Square Enix announced another major playable character for the game: Kamala Khan, a.k.a. Ms Marvel – although it did kind of step over another major Marvel character to do that.
As fans will be aware, Ms Marvel got her name because she's a fan of Carol Danvers a.k.a. Captain Marvel – and a young Kamala Khan was only spotted in the Avengers gameplay footage because she was clearly wearing a Captain Marvel T-shirt. So, why hasn't Captain Marvel been revealed yet? Does she exist in the game already?
Comicbook.com asked this important question to Crystal Dynamics Head of Studio Scot Amos, who said, "we'll put it to you this way, Kamala can't be a fan of someone who didn't exist." Narrative designer Hannah McLeod then outright confirmed that Carol Danvers was indeed part of the game's universe. "Captain Marvel is still [Kamala's] favorite. That is something she and our players have in common. They love these heroes."
The big question now is, then, whether Captain Marvel will actually be playable in Marvel's Avengers – or will be revealed anytime soon. As mentioned, Kamala Khan was initially spotted and confirmed in August's gameplay reveal, then was properly revealed earlier this month. Now that the cap's out of the bag, it's possible Carol Danvers will follow suit and be the next character to be revealed.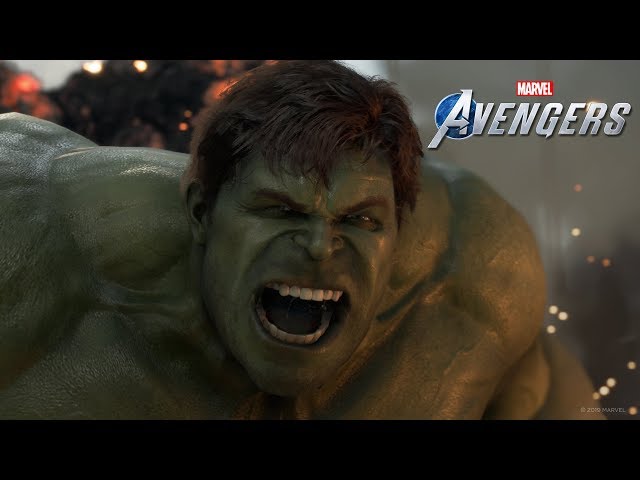 However, Captain Marvel's not the only one to be semi-confirmed this week, as the superhero group the Inhumans may make an appearance too. Reddit user JppBrasilSP2019 (via Multiplayer First) posted a video from PAX Australia of an Avengers mission screen – which mentions an "Agent Garza", who is a known Inhuman from the comics.
Ms Marvel herself is actually an Inhuman too, and was given her powers by the mutagenic Terrigen mist that is released at the end of the A-Day event – which kicks off the plot of Marvel's Avengers. With two known Inhumans already mentioned, and the release of the Terrigen such a big part of the plot, it seems likely there is more to be revealed regarding the Inhumans – and their role in the game.