Everyone experiences games a bit differently, and some Callisto Protocol players have apparently found themselves hurling misshapen meat monsters into a floor-to-ceiling grinding machine and thinking, "Gee, I wish this was harder." Those players are in luck: the sci-fi horror game has gotten a new update that not only adds a tougher 'hardcore' mode, but a hardcore New Game+ as well.
"Hardcore mode is not for the faint of heart," warns developer Striking Distance in the version 3.02 update for The Callisto Protocol. It's "intended to push you to your limits", effectively by making Jacob Lee weaker and his enemies tougher.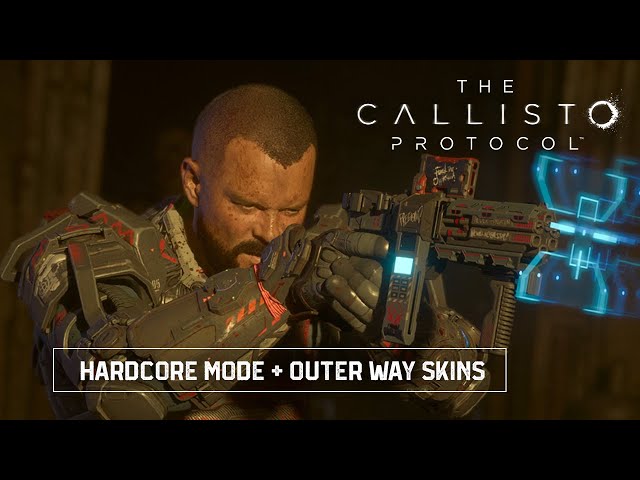 In hardcore mode, you'll have a harder time finding things like ammo and health replenishment, and some of the biophages won't drop loot at all. Those enemies will do more damage when they hit you, and your stun baton won't dish out as much of it. Enemies will mutate faster, and the value of the contraband you pick up is reduced.
In return, though, you'll have some new achievements to track down, as well as the promise of another challenge waiting for you at the end of the tunnel: hardcore mode New Game+. You'll need to finish a full playthrough on hardcore mode to unlock this.
The patch also makes some welcome fixes and tweaks: on PC, you can expect improved ray-tracing performance, and enemy combat AI should be better when you're surrounded by a bunch of the nasty critters.
The patch also makes some Steam Deck-specific improvements, like better font and UI rendering and an updated control scheme.
Season Pass holders also gain access to the new Outer Way skin collection with this update.
Check out our guide to the best Callisto Protocol settings on PC, as well as our guide to killing the Callisto Protocol's two-headed brute – you may find that handy if you get stuck wandering around in hardcore mode.