Yager, the studio behind Spec Ops: The Line, is in the midst of making The Cycle, a multiplayer FPS currently in early access. The game's alphas were held on Steam, but it's current version can only be found on the Epic Games Store, where it will remain exclusive for the foreseeable future. Now, Yager has explained its reasoning for leaving behind Valve's storefront and going exclusive to Epic.
"We started on Steam and we had all those open alphas on Steam for months and months and months, playing with the community which grew and grew and grew on Steam," executive producer Jonathan Lindsay tells PCGamesN. "When we decided to go over to Epic – bear in mind we'd been using [Epic's] Unreal Engine since 2005, so we're one of the oldest studios for that in Europe and we've been known to help out other studios with their Unreal projects – we did not anticipate the strong feeling because we were one of the early movers, so we'd been talking to them for ages.
"So we didn't really anticipate [the negative reaction]; we saw [switching storefronts] as a great opportunity because there is a lot of competition on Steam and there's just going to be less on a new platform that's launching. The business case for it, if you consider that it's Epic and that we'd worked for them for so long and that they're a really solid company, made a lot of sense to us."
Of course, many gamers have expressed their displeasure at Epic's strategy of bagging exclusives for its burgeoning storefront. Lindsay says this initially came as a surprise, but that he understands why some people are upset: "I did not expect the reaction to be that strong, but I kind of, like… I get it. Part of me gets it. A lot of people playing games are playing games with friends and it's annoying when you want to play this game when it's on another platform and you want to play with your friends, but they're all still on Steam or whatever. But you see this with PC against Mac. Stuff like this is human nature, like with sports teams."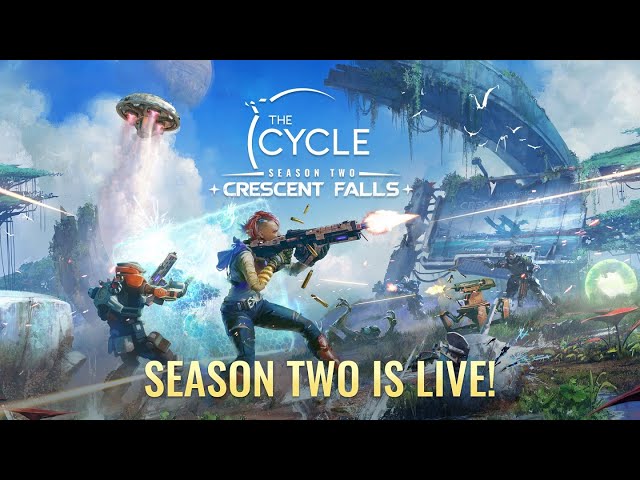 Thankfully, Lindsay says the team has not been affected by the ire of these people upset with Epic. "You can see it in the comments to our videos," he says. "It's never directed at us, it's usually directed towards their idea of what Epic is as a company. No, in terms of our revenue or player number projections, it's pretty in line with what we were expecting.
"Because Steam is a platform with a lot of games on it, there's an argument to be made – and this argument was made back in the day – that it will also be hard to stand out on Steam. It's worked out pretty close to what we hoped. The big test for us is where it goes from here – how long it will take to get to that 1.0."
That full 1.0 launch will, hopefully, come in the summer, Lindsay tells us. He says launching the full game on PC is Yager's priority, but that it would also like to bring The Cycle, which recently entered its second season of content, to consoles. The developer will be aided by fresh investment from the Chinese conglomerate Tencent.