I was pretty surprised when Netflix announced it was producing a live-action prequel series based on The Dark Crystal, one of those 'dark' Jim Henson films I'd loved as a kid. I was more surprised when it turned out to be very good indeed. So by the time I heard that a tie-in videogame was in the works, I didn't have much surprise left. But there it is – The Dark Crystal: Age of Resistance is getting a turn-based tactics game, appropriately titled The Dark Crystal: Age of Resistance Tactics, and it's coming in February.
Coming from developer BonusXP, who also made the third official Stranger Things game, Age of Resistance Tactics has you leading a band of Gelfling rebels against their cruel Skeksis masters. The game draws in characters both from the original film and the Netflix series, and lets you develop and outfit your Gelfling warband as you see fit.
There are some memorable fight scenes in the new series, but I wouldn't say combat is a main draw. But the setting does provide for a potentially interesting asymmetric tactics game: the Gelflings, while brave and resourceful, are far smaller than the powerful and cunning Skeksis, and so you wind up with a kind of Ewoks versus the AT-STs situation right off the bat.
Here's the trailer: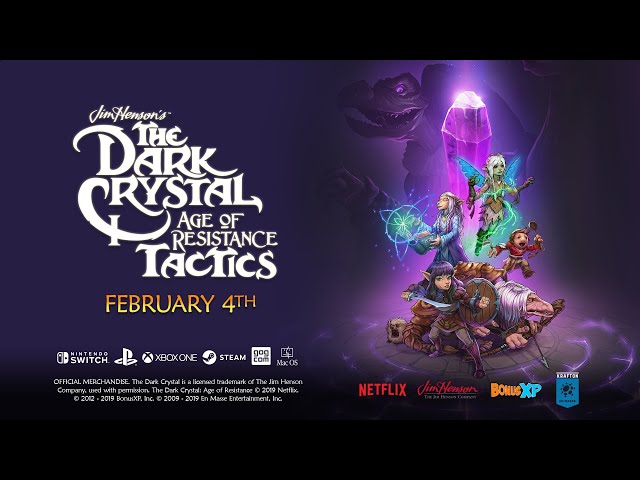 As the teaser shows, Age of Resistance Tactics is taking several cues from Final Fantasy Tactics, and you've got the colourful world and characters created by Jim Henson's Creature Shop to play around in.
There's no telling yet how well the game will handle either the TV series' vibrant, puppeteered setting or the turn-based tactics component, but Stranger Things 3: The Game has been well-received by players on Steam, garnering a 'very positive' rating with 97% of its 82 user reviews marked as positive.
The Dark Crystal: Age of Resistance Tactics will launch on Steam and GOG February 4, and it'll also be available on Nintendo Switch and PlayStation 4.
It's worth noting, however, that this is not the first time The Dark Crystal has been adapted into a videogame. Sierra Online published a text adventure based on the film in 1982, which you can play here.