We're only a week from the release of The Divison 2, but Ubisoft's latest state of the game announcement makes it sound like your time in Washington D.C. won't just be a short city break. In a recent post on the game's subreddit, the developers revealed that the game's endgame features a collection of 52 bosses.
The post explains that in order to access the endgame, you'll need to complete three Strongholds – "bigger and meaner" version of missions. The final stronghold remains locked until you reach level 30, and once you've cleared it out, 'World Tier 1' will unlock, dramatically changing the world and introducing the Black Tusk faction.
The new hards-as-nails faction will reclaim areas of the map, but you'll be significantly weaker than them in contrast to the other factions.They'll reclaim previously taken Strongholds, and you'll need to take them back in order to progress through World Tiers 1-3. Once you've reached that point, you'll also unlock a roster of bosses named "The Deck of 52."
Each of the game's factions will match a suit from a traditional deck of playing cards. Defeating a boss will award you loot and commendations, and you'll get bonus rewards for "completing the deck." The bosses won't respawn until you've completed the entire deck.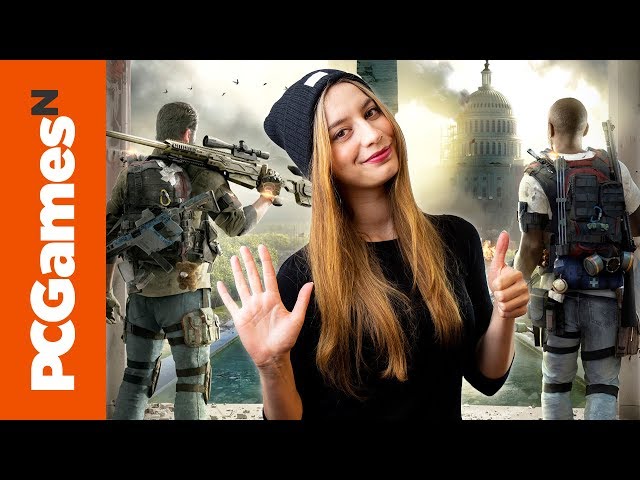 As well as all those bosses, the first three World Tiers will also reveal a roaming vendor, Cassie 'The Gun Runner' Mendoza. She'll move on every day and a half, but if you can find her, she'll sell special loot that'll scale to your current tier.
Related: The Division 2 features a border wall…built by Mexico
If all that weren't enough, there'll also be World Tiers 4&5 to deal with as you continue to progress. Sadly, Ubisoft isn't going to give us the details on them just yet, but given that the The Division 2 release date is only seven days away, the more hardcore fans out there are probably not going to have to wait too long to find out what they'll entail.