While The Division 2 is set to move the post-apocalyptic action from New York to Washington DC, Ubisoft nearly took the action to several other cities. In an interview at Gamescom 2018, Manny Diaz, the game's level designer, tells us the decision is not one the team took lightly, exploring several other locations across the United States.
One of those locations took the game as far across North America as Seattle, Washington. Slightly closer to the action, however, was New Orleans, due to its "interesting culture and amazing visuals." In the end, however, Ubisoft went for Washington DC, as we saw in the initial reveal of the game during E3 earlier this summer.
Diaz says that the team "kept coming back" to the US capital, partly due to the fact that it has "a lot of environmental appeal," but also because "it felt important." Diaz likens Washington to New York, a cultural and financial capital, drawing a parallel between the two cities in terms of their significance to the idea of America.
That "environmental appeal" also speaks to some of the variety on offer in D.C. While Diaz describes the New York setting of The Division as "cold, a concrete jungle," Ubisoft was able to do more with its new setting. Able to draw from real-world landmarks as diverse as everything from the Air and Space Museum to Roosevelt Island, Diaz says that the team tried to tell "environmental micro stories."
Washington also offered more open space, creating "more tactical opportunities," as players now have to communicate more to ensure their safety in the more wide-open spaces. We've already seen some evidence of that as the game's showing at E3 featured a fight on an airport runway.
Another reason why The Division 2 moves to DC, however, is that, according to Diaz, "Division agents report directly to the President of the United States." That means that the setting also ties into the game's story, as "when DC is compromised," Division agents decide to "protect the continuity of government."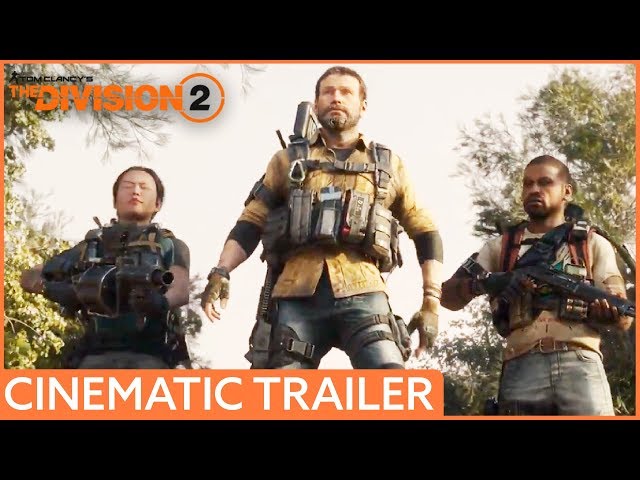 The Division 2 release date is March 2019, so you've still got a little while until you can head towards the Potomac. To help tide you over until then, you can check out the game's cinematic trailer in the video above.