Yellow cabs, big buildings, and lots of people going 'ayyy' – yes, The Division 2 has returned to New York City. Only, it looks different. Christmas is no longer in the air, nor is it on the ground, replaced instead by the ruination left by an almighty hurricane. If that's not enough, in the MMO-shooter's biggest paid expansion since launching in March 2019, four rogue agents are terrorising Lower Manhattan.
They work for Aaron Keener, a former Division member seeking retribution after being abandoned in the field. Rather than send an angry email, he's decided to dabble in chemical warfare. Your mission, if you choose to accept it (and have also paid $29.99/£24.99 for it and are also level 30), is to stop all the nonsense.
Those yet to reach the giddy heights of 30 can choose to boost. It's a godsend if you've lapsed, letting you get right to the good parts. Regions across the game world aren't level-locked, either, so you can roam free from the off. And for those occasional Division dippers who struggled to matchmake with people due to their low level, everyone being 30 makes parties easier to find now. Which is not how real life works at all.
To root out Keener's lackeys, you have to complete a few investigative tasks: hack the terminal, recover the drone, etc. Once that's done, a waypoint directs you to their location. Here you'll find a unique challenge against bosses with special abilities: the fiery fight with Vivian Conley and her sticky bombs takes place on a beached oil tanker where you must regularly dodge jets of flame shooting from a broken pipe; tricksy Theo Parnell litters his civic centre enclave with holographic decoys. Eliminating all four lieutenants grants you their skills for yourself.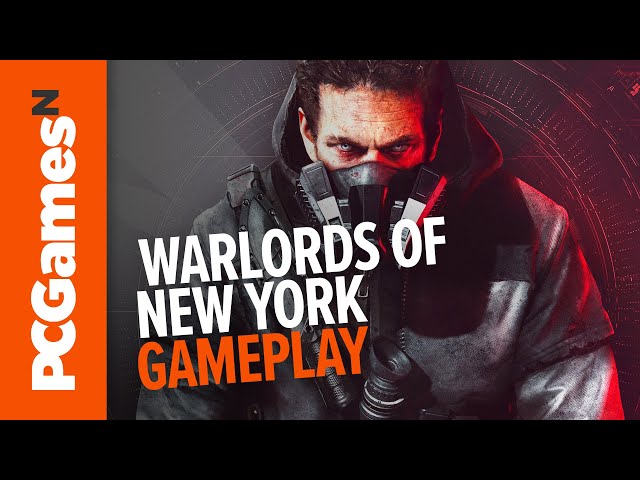 Unfortunately, these skills are better to fight than they are to use. The new sticky bombs function similarly to (and are much duller than) existing explosives, and the hologram is borderline useless when you're in a full squad of players all drawing enemy fire already. The movement-halting electric traps are fun because their electricity is blue and looks cool, but there are quicker ways to take out bad guys. Still, they don't unbalance the overall combat, which is as ever an entertaining mix of thumpy cover-shooting and screen-filling powers.
It's not so much the new skills as the new locations that make Warlords of New York. Missions cover all the major landmarks you'd want to visit if you were on an actual holiday and weren't carrying a rifle. There's a shootout at the stock exchange, skirmishes in Battery Park, and a scenic firefight overlooking the Brooklyn Bridge. Between this and the first game, that's basically every major NYC hotspot covered. If Ubisoft went back for a third go, all that's left to pick from are a few upstate farmers' markets.
As always, you're basically killing endless people to get marginally better weapons and gear, but it manages not to feel like a grind because you're rarely doing it in the same place twice. Each bespoke alley features loose litter, piled bin bags, and cracked concrete. Every impossibly detailed bank vault, courthouse, and harbour looks to have taken months to make. It's the exquisitely rendered environments that stop the rot setting in.
Don't expect an extended stay, though. For the roughly six hours it takes to get through the campaign (plus extra for side missions and exploration), that $29.99 asking price is, like another NYC landmark, taking liberty.
Catch up: here are the Warlords of New York patch notes
While you'll get your fill in a few days, Warlords of New York remains the perfect example of a universally accessible expansion. The level boost eliminates entry barriers and helps solo players matchmake quicker, while the return to a familiar yet alternative setting provides nostalgia and novelty in equal measure.