Ubisoft has released details of the Division 2 Year 1 roadmap as anticipation for the looter shooter reaches its climax. Eight-player raids, faction strongholds, and what Ubisoft is calling 'episodes' are just a few of the activities that we can play in the coming year. We'll also be getting new The Division 2 Specializations, which is Ubisoft's lingo for new signature weapons to obtain and skill trees to master.
As many fans of Tom Clancy will be pleased to know, all this Year 1 content is free to any player who buys The Division 2. If you're among those who bought the annual pass, however, then you have not been left out in the cold and will get access to smaller bits of content, alongside access to major expansions seven days early.
While plenty of details have been released to whet your appetite, there is also plenty more to come. So, to help keep you on top of all the announcements about The Division 2 Year 1 roadmap, we've assembled this nifty roundup of everything we know. Read on for all the latest information on this year's seasonal expansions, raids, Specializations, and their various release dates. Of course, we shall also keep this up to date as and when Ubisoft release more details.
The Division 2 Year 1 roadmap release date
Ubisoft is set to launch the looter shooter worldwide on March 15. If you're curious as to how The Division 2 release times affect you, then we got you covered there. Much like Respawn is doing with Apex Legends, though, you'll be spending some time with the base game before various goodies from the roadmap come into effect. That said, you won't have to wait long as our first stop on the roadmap, Tidal Basin, will be coming "shortly after release," according to a reveal trailer.
The Division 2 Year 1 roadmap faction strongholds
Throughout The Division 2's opening year more strongholds will be added to the mix. Strongholds are more significant than the standard main missions you'll be used to, but they still hold much of the same mechanics such as difficulty settings and checkpoints. They're also heavily incorporated into the story's overarching narrative. Do keep in mind though that each of these strongholds requires you to complete a bunch of other missions before those behemoths topple.
Our first faction stronghold will be Tidal Basin and, as previously mentioned, it should arrive soon after launch. The Black Tusks faction holds this specific beast of a fort.
The Division 2 Year 1 roadmap raids
From hardened MMOs like World of Warcraft to more streamlined offerings like Destiny, raids have always been a vital part of the PvE experience. While we did get incursions in The Division, eight-player raids have made their way into Ubisoft's follow-up. Chatting to YouTuber Arekkz Gaming, creative director Julian Gerighty and game director Mathias Karlson explains that The Division 2 raids will operate on the same dime as other games. "We built raids to have bespoke mechanics, bespoke boss fights, and trying to do more with what we have in the game: Specializations, RPG systems, our shooting systems, eight players – working with groups, splitting up groups. You can expect that social puzzling element."
Our first peek at what a raid in The Division 2 will look like will come with Operation Dark Hours, which will host up to eight players in what appears to be Dulles International Airport. A specific release date isn't available, but Ubisoft says that it will follow the Tidal Basin stronghold, which was stated to come soon after launch.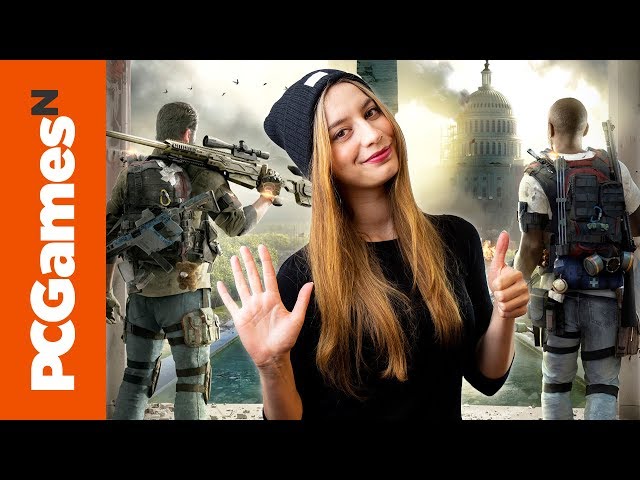 The Division 2 Year 1 roadmap episodes
Episodes are free content updates that will introduce narratives, missions, PvE, and PvP modes alongside new Specializations.
The first of these is set for Summer of this year and is called DC Outskirts Expeditions – it will feature two additional main missions set in the muggy, forested areas around the city. The Summer episode will also introduce a new game mode that involves players forming an expedition to search for a lost convoy.
Next up is an episode called Pentagon: The Last Castle that will release in Autumn. That event will introduce new mainline missions that further the game's narrative. On top of that, it'll be neat storming the Pentagon to unveil what secrets lie beneath.
The final chapter of the year will release in Winter and will tie up the first chapter of The Division 2's story. Details about what's to come are thin on the ground, but we'll update this when we know more.
The Division 2 Year 1 roadmap Specializations
Throughout the Division 2's first year we'll be getting three new endgame Specializations. These act as the game's character classes and introduce a new skill tree to unlock alongside a new signature gun to help with the game's toughest fights. Details about these new classes are slim right now, but we'll keep this updated the more we find out.
Add these Division 2 guides to your equation:
The Division 2 build guide
The Division 2 Specializations guide
The Division 2 skills and variants
And there you have it, The Division 2 Year 1 roadmap and everything we know about it so far. Much like Ubisoft's previous instalment, there's no shortage of activities awaiting you once your time with the main game in ends. There's even more to get to grips with this time around compared to the last. Either way, we hope this guide helps shed some light on what's coming up.