Bethesda wants The Elder Scrolls 6 to be playable for "at least" ten years. In a recent interview with IGN, veteran director Todd Howard said that the longevity of Skyrim meant that its successor would have to last just as long.
During the interview, which you can watch in its entirety further down this article, Howard said that "people are still playing Skyrim. It's still one of the best-selling games. I know people joke about it online, but it's one of the best-selling games on Switch. Anything we put it out on, it becomes a hit game. And they love it, they still play it, it's almost infinitely playable, with all of the mods, and everything like that."
The Fallout and Skyrim director points out that this all comes eight years after the release of The Elder Scrolls V. "What that does," he says, is "let us know going into Elder Scrolls 6, this is a game we need to design for people to play for a decade at least. At least."
Howard's claims seem pretty accurate. The best part of a decade on from Skyrim's original launch in 2011, the game is still pulling in peaks of around 35,000 players across its two Steam editions. By the time you factor in the number of people playing on five different consoles, that number has the potential to rise frighteningly high.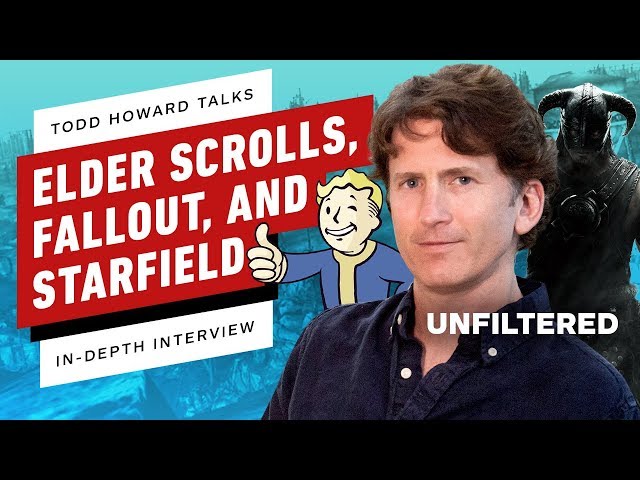 Sadly, however, it seems we could be waiting close to another decade before we get our hands on The Elder Scrolls VI. Bethesda says our next trip to Tamriel is still a long way off, and there's been no word on an Elder Scrolls 6 release date since its existence was confirmed at E3 last year, although a trademark dispute concerning the game has recently been resolved.
Related: The Elder Scrolls 6 won't appear at E3
Before a new Elder Scrolls game, however, Bethesda is heading to the stars. It would seem that the Starfield release date is still quite a while away, however, as Howard says that "everyone should be very patient." What do we think, then – E3 2020, or 2021?