The long-awaited Elder Scrolls Oblivion remake, built by a devout team of fans and dubbed Skyblivion, finally has a release date, as it aims to reimagine the beloved Bethesda RPG game using the engine and technology powering Skyrim – a great distraction as we look ahead (and ahead) to the Elder Scrolls 6 release date.
Created by a group of modders called the TESRenewal Group, Skyblivion began development in 2012, with the aim of transforming the entire Elder Scrolls 4 world of Cyrodill, along with all its quests and characters, using the technology and engine that powers Skyrim. The mod aims to include all of the DLC that was ever released for Oblivion, plus every item, weapon, armour set, location, NPC, and world asset.
Eleven years in the making, Skyblivion now has a new trailer and a release date, with TESRenewal Group confirming the hugely ambitious project will launch in 2025. You can check out the new footage, which shows off everything from dungeons to magic; the Imperial City and Oblivion itself, below.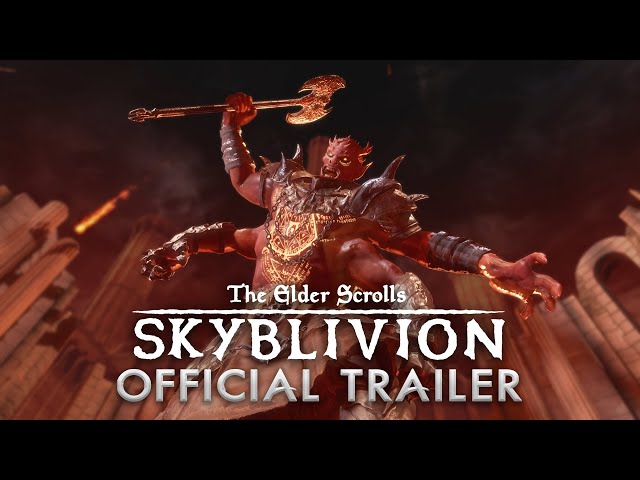 2025 may feel like a long way away, but Skyblivion – which let's not forget is a full remake of Oblivion – is a hugely enticing prospect, especially since official Elder Scrolls news has been sparse with Bethesda focused on Starfield. In a recent interview, creative director Todd Howard said he wished the launch of Elder Scrolls 6 was "sooner" – me too, Todd, me too.
Still, you can keep the world of Elder Scrolls feeling fresh, and kill time waiting for Skyblivion, with some of the best Skyrim mods. You might also want to try some of the other best games like Skyrim, or, if, you're hyped up for Bethesda's next open-world opus, check out all we know about the Starfield release date, which is due to arrive sooner rather than later.