You probably know today marks an international celebration of a certain leaping Italian plumber. As such, it's only appropriate that we offer you something to get stuck into on our home platform – a Skyrim mod, for example. Luckily, there's already something super suitable out there. Ok, it might not be new, but boy is the Super Skyrim Bros. mod eternal, especially on this greatest and most hallowed of videogame celebration days: MAR10 day 2020.
As its name implies, the Clintmich's mod transports you from Tamriel's frostiest region to the world of Nintendo's iconic platform games. "Princess Toadstool has been captured by Bowser," the description announces. "Embark on an all new journey through the Mushroom Kingdom to save her from his evil clutches."
Along the way the fearless Dragonborn – suitably kitted out in Mario's ever-stylish ensemble – will encounter baddies like Goombas, Koopa Troopas, Bowser, and even the dastardly Waluigi, faithfully recreated in Mario-style environments littered with coins and platforms to scamper over. Best of all, the mod's in a self-contained worldspace, so it won't affect the main map. Sweet.
Take a look at the mod in action in the video below: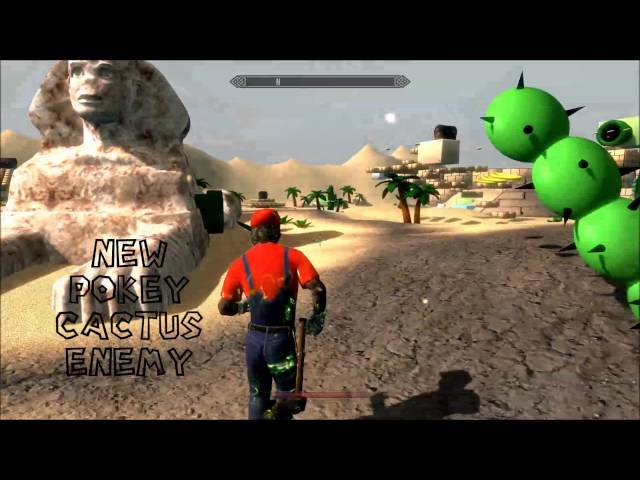 The mod's a good few years old now, but that doesn't mean it's not a great time to jump in, whether you've tried it before or are yet to experience Nintendo's zany and fluorescent world through the eyes of the Dovahkiin.
If you're keen to give it a go, head to the mod's page here. As ever, mod at your own risk!
In the meantime, if you're more of an RPG games fan than a Mario lover, check out our list of the best Skyrim mods out there and get tinkering. Wa-ha!