Another hotfix for The Last of Us has arrived, and the latest update points towards a crashing solution for Nvidia RTX 3000 graphics cards. In addition to numerous other fixes, Naughty Dog also says it'll work towards eventually ditching the Steam Deck Unsupported badge added to the game's storefront page by Valve.
The Last of Us undeniably had a messy PC debut, but Naughty Dog has continued to release post-launch fixes. While there are plenty of issues to be resolved, the first targeted crashing linked to graphics card memory requirements. The second patch takes that initial effort a step further by highlighting how to fix quirks with cards like the Nvidia RTX 3060, which just so happens to be the new most popular GPU on Steam.
According to The Last of Us Part I v1.0.1.7 Patch Notes, players using an Nvidia RTX 30-series GPU should update to version Hotfix Driver Version 531.58. Thankfully, Naughty Dog includes a direct download link, so you won't have to go hunting for it yourself. Nvidia's patch should help elevate The Last of Us crashing concerns, but it also addresses a Resident Evil 4 Remake FXAA issue and Assassin's Creed Origins instability.
Technically, you've got Nvidia to thank (or perhaps blame) for the first resolution on Naughty Dog's hotfix list. However, the developer has also made headway with a whole bunch of annoying PC port woes.
Here are the fixes included with The Last of Us patch v1.0.1.7:
Fixed an issue which could cause the Xbox controller stick inputs to erroneously read as zeros for brief periods of time.
Fixed an issue where the 'Reset to Default' function in the Graphics menu under Settings could make improper selections.
Fixed an issue where the HUD performance monitors could impact performance when enabled
Fixed an issue where a crash could occur when using [ALT+ENTER] to toggle between Fullscreen and Windowed modes.
Fixed an issue where a memory crash could occur during the transition from the end of the game into the credits sequence.
Fixed an issue that could cause a crash while the game launched.
Added additional crash report logs to provide further insight for developers.
Added a new feature where users will be prompted to enable additional GPU diagnostic tooling following a GPU-related crash (optional and only enabled for the current gameplay session).
Earlier today, Naughty Dog revealed another update would arrive this Friday, and that could help boost playability further. On the Last of Us Steam Deck compatibility front, while the studio is evidently prioritising patches for now, it claims it'll work towards achieving Verified status in the future. Of course, you don't need Valve's say-so to play the PlayStation game on Valve's portable PC, as the verification is designed to be a helpful handheld heads-up.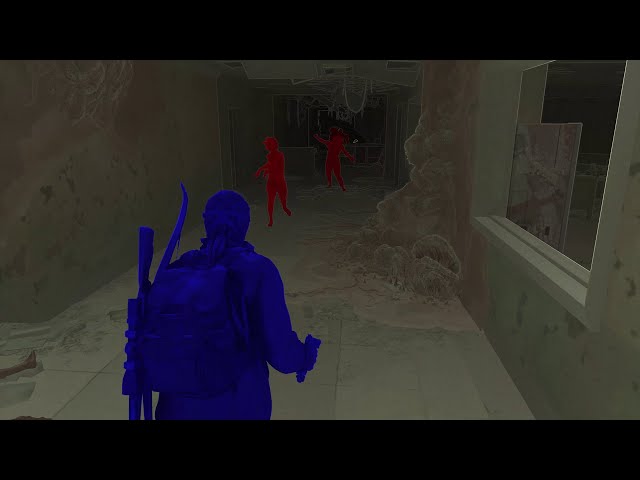 Even if Naughty Dog magically manages to completely fix the game by Friday, we'd still strongly advise checking out The Last of Us system requirements. Doing so will ensure your rig can actually run the demanding apocalyptic drama, as the minimum bar isn't so low. Unfortunately, even the best rigs will have to deal with The Last of Us building shaders issue, so keep that in mind when starting a new game.
While you're at it, take a look at our best Last of Us settings list. We've tested various ways to strike a balance between frame rate and fidelity, and you should be able to boost fps even further with a little bit of options menu tinkering.