What are The Last of Us system requirements? The original version of the classic PlayStation action-adventure game may be almost 10 years old now, but don't expect to run it on similarly old hardware. In fact, this remaster of The Last of Us is fairly demanding on PC.
Meeting the Last of Us minimum requirements may prove challenging for budget builds. It's not too challenging on the CPU or GPU front, but you'll need at least 16GB of gaming RAM to join Joel and Ellie on their cross-country journey.
Here are the Last of Us system requirements:
Minimum
Recommended
OS
Windows 10 64-bit
Windows 10 64-bit
CPU
Intel Core i7 4770K
AMD Ryzen 5 1500X
Intel Core i7 8700
AMD Ryzen 5 3600X
RAM
16GB
16GB
GPU
Nvidia GeForce GTX 970
AMD Radeon RX 470
Nvidia GeForce RTX 2070 Super
AMD Radeon RX 5700 XT
Storage
100GB SSD
100GB SSD
Just bear in mind that if your graphics card is comparable to the Nvidia GeForce GTX 970 or AMD Radeon RX 470, you should only expect 30fps at 720p using the 'Low' preset. That said, you can actually play The Last of Us without a graphics card, so the minimum bar is lower than you'd think.
Moving up to the Last of Us recommended specs, you'll need a hexa-core processor akin to the Intel Core i7 8700 or AMD Ryzen 5 3600X. Additionally, your pixel pushing power levels need to keep up with the Nvidia GeForce RTX 2070 Super or AMD Radeon RX 5700 XT.
Hardware of this calibre should be good enough for 60fps at 1080p using the 'High' preset. However, since The Last of Us supports Nvidia DLSS and AMD FSR 2, you may be able to boost fps higher than this.
The Last of Us size comes in at 100GB. Developer Naughty Dog outright says you'll need a solid-state drive no matter what, so be sure to install it on the best SSD you have rather than a hard drive.
Naturally, The Last of Us PC has a couple of features that its PlayStation counterpart lacks. Namely, those with the best gaming monitors with a 21:9 aspect ratio will be able to enjoy native ultrawide support.
Meanwhile, the Last of Us PC also supports the PlayStation DualSense pad, making it a shoo in for the best PC controller to experience the game with.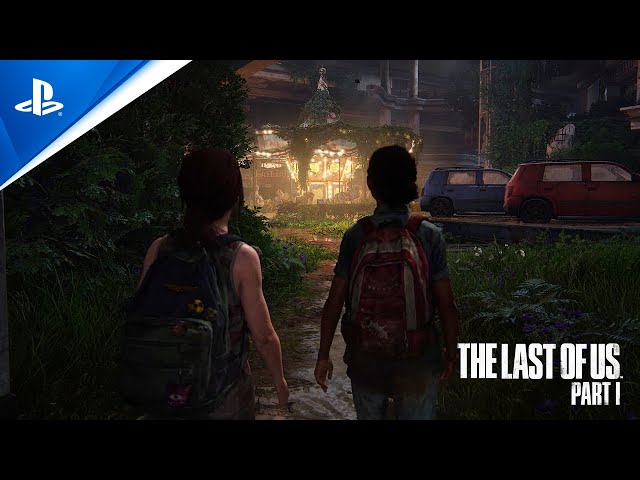 The Last of Us PC has arrived, but its launch is plagued by negative Steam reviews. Thankfully, Naughty Dog says it's "actively investigating" multiple issues, so a patch will hopefully arrive soon. A lack of optimisation means TLoU PC specs are law, so don't be trying to skimp out in parts if you want to avoid hardware hiccups.
To help prevent any additional frame rate dips, we've tested the best Last of Us settings for fps and fidelity. You'll still need to wait for a Last of Us building shaders fix, but tweaking options will prevent slideshow scenarios.
Wondering whether The Last of Us Steam Deck compatibility is a thing? Well you're in luck, as it works on the handheld, but has ways to go before it'll achieve Verified status.
Take The Last of Us system requirements test over on PCGameBenchmark to answer the question… Can I run The Last of Us?