What are The Outer Worlds endings? Obsidian previously confirmed there are two main endings for The Outer Worlds and they are influenced by your decisions throughout the game. If you want to get ahead of the The Outer Worlds' endings and find out what's in store, then read on. However, this guide does contain spoilers, of course, but you are on a page for The Outer Worlds endings after all.
As you progress through the game, you'll face decisions, many of which have hefty consequences, and as you chip away at the main campaign in a bid to save your colony onboard The Hope, some of these decisions will affect the outcome of the game ending itself. If you want to know how long The Outer Worlds is before you continue or whether the The Outer Worlds is coming to Steam so you know how to prepare for this RPG exploration game. You can also prepare for what's ahead by checking out our guide to all The Outer Worlds weapons.
We've included a video below, courtesy or Fextralife, outlining all the possible endings of The Outer Worlds. Again, spoilers ahead.
The Outer Worlds endings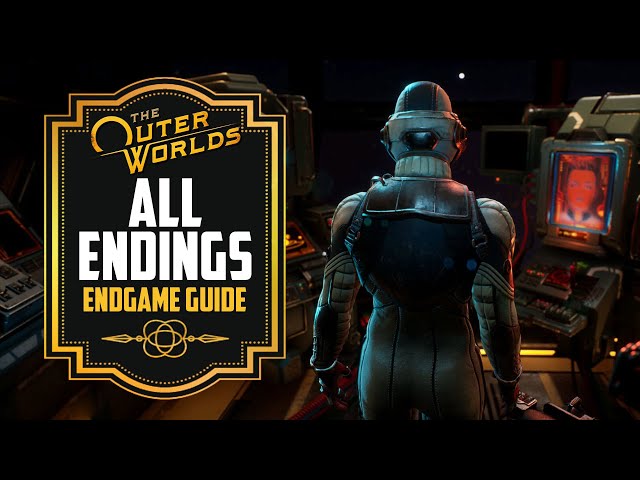 There are three main endings to discover, but also up to 20 additional endings for specific characters and factions depending on your actions. For the most part, the endings are decided with your final choice, but there are a couple of extra activities you can complete during the main game to unlock secret ending panels.
There you have it, all possible Outer Worlds endings of Obsidian's RPG game. It's gained mostly positive reviews, as our own The Outer Worlds review says, "Obsidian's RPG fulfills its potential, but only in fits and starts. Sure, its worst moments are only ever as bad as workmanlike RPG-making, but they make the stretches between some instances of genuine greatness a little more disappointing."
Getting to the end of The Outer Worlds isn't possible without building on your Outer Worlds character skills and who wants to go at it alone? Make some buddies along the way with our The Outer Worlds companions guide and all of the companion perks.