One of the awful realities of developing videogames is the prospect of development crunch – where teams are forced to put in constant and extreme overtime in order to get a game out the door, or up to spec.
However, players and developers alike are beginning to get wise to this unpleasant practice, and there has been noticeable pushback against crunch – Warframe developer Digital Extremes previously confirmed that its teams don't do crunch, for example. Now we can add another developer to the anti-crunch brigade – The Outer Worlds and Fallout: New Vegas developer Obsidian.
We spoke to The Outer Worlds senior designer Brian Hines, and he told us straight, "Obsidian is not a crunch studio, which is one of the things that keeps people staying there for a long time." While Hines admits that occasionally developers can be ask to put in extra time "to meet a deadline for a week or so," he confirms that "it's always a request" and is up to the developers if they want to do that.
"There really hasn't been a crunch or a death march or anything like that with the studio for quite a long time, as far as I can remember anyway," says Hines. "That's definitely one of the things that as a studio we're very committed to, we'd rather cut something than try and get people to not have a life outside of the industry."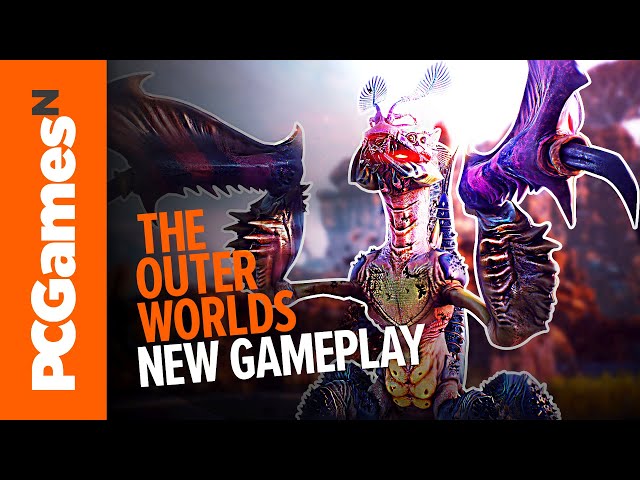 Crunch is certainly a hot-button issue in the gaming industry at the moment, with players becoming increasingly aware that the biggest games around are built off of the free time of developers – games such as The Witcher 3, Red Dead Redemption 2, and Black Ops 4 all had intense crunch periods.
The Outer Worlds is out later this year, and certainly doesn't seem to be suffering with the lack of developer crunch time – we were greatly impressed by it in our recent hands-on. While it may not be as big as a Fallout game, it certainly seems just as exhilarating.