September 16, 2019 This story originally referred to the footage as a 'vertical sizzle reel', when it is in fact gameplay capture taken by a Japanese outlet. The copy has been updated to reflect this.
The Tokyo Games Show is underway this weekend, and there's new footage on display from The Outer Worlds, Obsidian's upcoming Wild West-flavoured spacefaring RPG. The build is for the TGS audience, which means the UI is in Japanese, but it does give you a sense of some moment-to-moment gameplay and character dialogue thanks to the English voiceover.
This appears to be footage from very early on in the game, as we see the first couple level-ups, from 1 to 2 and 2 to 3. The character sheet looks Spartan but thematically consistent with The Outer Worlds' American frontier aesthetic – it's kind of a mix of Fallout, Deadwood, and Buck Rogers, by my reckoning – maybe with a dash of Borderlands thrown in for flavour.
The video shows off a couple combat encounters, which look fairly similar to combat from the modern Fallout titles. That certainly makes sense, since Obsidian developed Fallout New Vegas back in the day. Footage begins with the player character joining an assault to get back on board a landed space vessel, fighting off a couple marauders. We then head to a nearby town, meet a few characters, and head off on a mission.
Here's the video: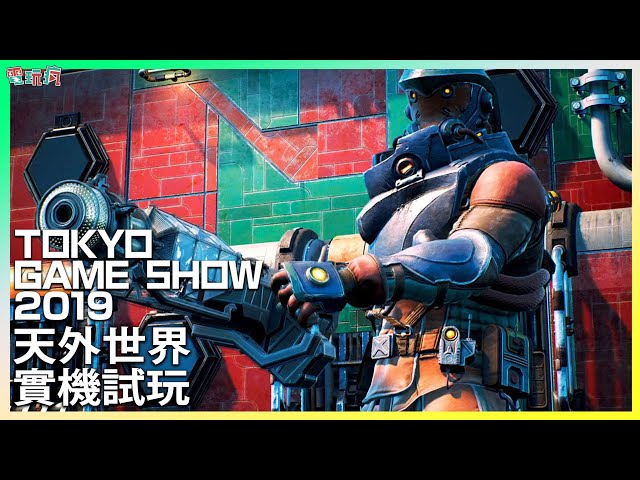 I suspect this footage will split the audience. There's the folks out there who are itching to get back to the narrative depth and roleplaying experience Obsidian is known for – these are the people (such as myself) who (correctly) believe Fallout New Vegas is the high-water mark for the series. Don't @ me…
But newcomers are unlikely to be wowed by this video, and it's hard to blame them. The environments on display at this point in the game are a bit drab, and while the Western steampunky motif is neat enough, this isn't a game that's looks set to impress with graphics tech in its current form.
It's worth bearing in mind that this is captured footage from an early build of the game. As such, it seems more in line with how I experience RPGs when I'm actually playing them, and I can certainly see myself exploring a world like this if it stays as interesting as it's promising to be.
The Outer Wilds' release date is coming up – we'll be able to see how it all comes together next month, when it launches October 25.