Curious about the Sims 5 release date? Well, have we got some news for you. After years of waiting, EA has officially unveiled its next Sims game: Project Rene.
We've been playing The Sims 4 for eight years now, and while the life sim is kept fresh by Sims 4 cheats, CC packs and even sex mods, we're desperate to see a sequel to one of the best PC games to date. While Electronic Arts has kept painfully schtum about a new Sims game, we finally have something resembling a Sims 5 release date following the reveal of Project Rene, which is effectively a super early access version of its next Sims experience.
The Sims 5 release date
We expect The Sims 5 release date to appear in 2024 at the very earliest – though 2025 is far more likely, with game director Grant Rodiek clarifying that the launch is "years out."
We do know that Project Rene is an early access endeavour, so there's a chance it'll be playable to a small number of people relatively soon. EA intends for it to reflect a changing market and include players as a part of its development journey, so we're pretty sure there will be a number of alphas and betas over the coming years. A final, packaged release date, however, could still be many years away.
Still, if you want to get updates on the project, which may include getting to test it early, then EA is urging players to sign up for updates via the game's official site. We also sat down with EA's Lyndsay Pearson for a Sims 5 Project Rene interview to get a sense of where the series is heading. There's also been some rumours of Sims 5 cloud integration following the Project Rene playtest a few months ago.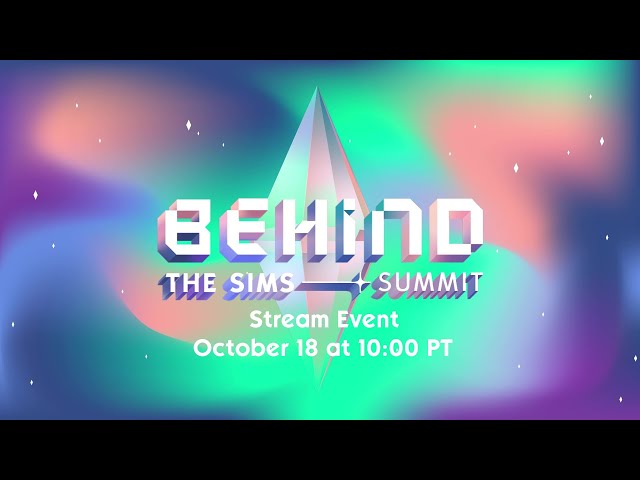 The Sims 3 and The Sims 4 were both released in the summer, with all four mainline games in the series so far being released around five years apart. Since we've long since left the five-year mark behind, there's no real way to guess which year we might see a Sims 5 release. Unless EA has one of the best-kept secrets in gaming under their belts, perhaps a Summer 2024 release date at the earliest is the very best we could hope for. That could just be for a limited release of Project Rene, not Sims 5 proper.
Sims 5 gameplay
While the the Behind the Sims summit doesn't go into a huge amount of detail, it does offer a small insight into some of the major gameplay changes coming to the next Sims game.
The first big change is that furniture – whether that's big pieces like rugs and sofas, or small things like pillows, throws, and ornaments – can be placed any way you want it to be. At a slant, on their side, tilted, overlapped: you can switch it all up to create your perfect softly furnished snug. Individual pieces of furniture can also be customised far beyond the colour and pattern. An example of a bed shows multiple options for the headboard, footer, and duvet.
The other core component of the quick demo was Project Rene's sharing mechanics. If you spend hours organising a perfect little lounge setup, painstakingly arranging throws, cushions, lighting, and plants, then you can gather up the whole collection and save it, before sharing it online.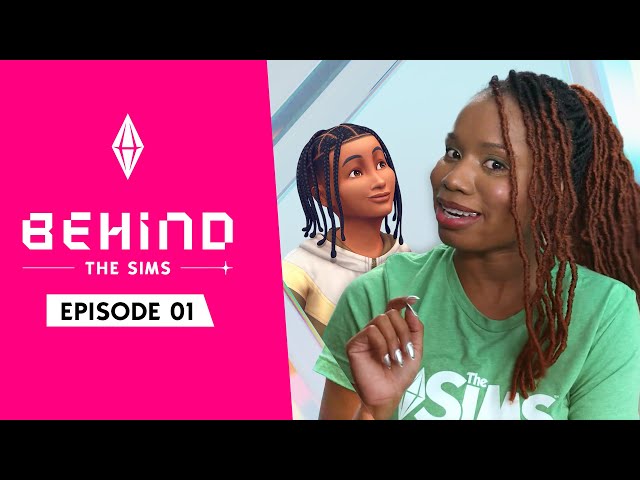 Sims 5 mobile and multiplayer
In the first episode of the Behind The Sims community series, game director Grant Rodiek confirmed that Project Rene playtests are now underway, and that the life game is set to release on both PC and mobile. While these versions will be compatible with one another, it seems that they aren't identical. Effectively, the PC version will be designed for deep dives, allowing you to utilise Project Rene's full suite of customisation features, while the mobile version is more lightweight in nature, allowing players to continue that process on-the-go.
Rodiek also confirmed that Project Rene is introducing multiplayer game elements to The Sims for the first time. While Project Rene is categorically not a new MMO, it will be possible to invite friends to play alongside you – though whether this is possible on both PC and mobile remains to be seen.
Sims 5 wishlist
Return to a full open world
The decision to do away with the seamless open-world design of The Sims 3's towns for the Sims 4 is one we're still feeling a little sour about. Having to sit through a loading screen whenever you leave your lot is exhausting, so even though the neighbourhoods boast more variety in terms of buildings and things to do, they also feel fragmented and false. Let us pop over to our neighbours for some woohoo, take a stroll in the park, or head out for drinks all in one session, please.
More relationship options
Relationships are messy, chaotic, organic, and ever-changing things in real life. Whether monogamous, polyamorous, open, long-distance, casual, or asexual, romance is a far more diverse concept than The Sims has historically supported. While The Sims 4 does now have greater options regarding sexual orientation, this was only updated in July 2022, eight years after the game's initial release and a bit too little too late. The Sims 5 should support as much of this spectrum as possible from the word go, alongside other inclusivity and diversity options. It'd be nice to bring back dating preferences too, let us select the kinds of things that get our Sims in the mood for a bit of woohoo.
The return of memories
Memories is a great system that helps to make your Sims feel alive. They're also a little bare-bones in The Sims 4. The Sims 2 felt like it had a far better system in place for this, where any pre-made Sims had their own backstories and motivations. You can make memories in Sims 4 using screenshots, but we'd like to see the full memory system brought back for The Sims 5.
Better home customisation
More specifically, stairs. Stairs come in all shapes and sizes. You know that, we know that, but The Sims 4 doesn't know that, and it's incredibly annoying – it's about time we got some fancy spiral staircases in this game. Imagine how many more options it would open up when designing a home, and how difficult it will make moving furniture between floors. It's the kind of thing that should really already be there, but we can wait until The Sims 5 comes out.
More granular ageing
The life stages of The Sims 4 aren't bad; it goes Baby, Toddler, Child, Teen, Young adult, Adult, Elder… and, er, deceased. Ignoring the fact that the word Elder is way too mystical to apply to human beings, for the most part, this isn't exactly a comprehensive list of the ages we go through. There's a lot more nuance to ageing, which is something that you've probably been aware of at some point. For example, toddlers come in various forms, like one-and-a-half-year olds, who are like tiny happy drunk people, or two-year-olds, who are conduits of chaos and pain. It's also a little frustrating that your Sims age instantly, so you can have a young adult one day, and a proper grown-up the next day – where is the horrific transition period?
Better babies and toddlers
One way Maxis could easily tell what players want to see in The Sims 5 is by taking a dive into the massive pool of Sims 4 mods, and one mod that remains popular year after year is Better Babies and Toddlers. For such an important milestone in your Sims' lives, having a baby, and the babies themselves, still don't seem very well developed, even after all these years. Like we touched upon above, there could be more detail and variation in baby and toddler behaviours, as well as more varied moods for parents.
Zodiac signs
Back in The Sims and The Sims 2, sims were given zodiac signs upon creation, which affected their personalities and relationships. While this could have a detrimental impact on the level of customisation, some players want to see the zodiac system return, perhaps as an optional mechanic. Turn zodiac signs on if you want them, but off if you want complete control of your Sim's behaviour.
Nutrition should matter more
Now, this is a wild concept, but what if you could use a game to inform real life? Wild stuff, but it's actually a pretty decent way to teach new things. It's fairly common knowledge that most people don't really know enough about nutrition. You may or may not know what a macronutrient is, and whether or not you're getting the right balance of them – well done you – but not everyone does.
The Sims 5 could include a really robust nutrition system, one where if you go without fruit, you develop scurvy, or if you eat too much meat, you could develop high cholesterol. It would make the game more involved during activities that are generally considered chores, but it's also a good chance to teach people how to eat. Plus, you can create new character types, like the gym bunny.
So there are just a few things we'd like to see in The Sims 5, and we'll keep dreaming until the release date is announced. We've also got some thoughts on the Sims 5 mods and cheats we'd love to make an appearance once it's finally out in the wild. In the meantime, be sure to check out our best games like Sims on PC, and our guide on the best expansion packs. The Sims 4 was criticised at launch for its lack of content compared to its predecessors, so we recommend picking out the expansion packs that provide you with the best value for your money.