As is to be expected, when games are demonstrated at shows like E3, there are often more tweaks and tinkerings to come before release dates roll around, meaning there can be differences between what you see and the final version. However, it seems some The Witcher 3 fans are keen to play the game as it originally appeared pre-launch. A popular new "E3 inspired gameplay mod" turns back the clock on one of the best RPG games – heck, best PC games – of all time, giving players a flavour of its pre-launch build in-game.
The "E3IG" mod by creator DreLL47 aims to "get as close to E3 demo as possible", according to its page at Nexus, which references the below 37 minute-long gameplay clip shown in 2014, a year before the open-world game's launch. While the game is, for the most part, similar to what you'll be used to playing in the final version, there are some differences in how Geralt moves, both in and out of combat.
To recreate the original footage's as closely as possible, the modder says, they've "reworked some vanilla animations to imitate E3 as much as I could".
Adjusting things like the movement system, sword movements, and combat system, as well as Geralt's "dodge flips", evasions, forward and backward dodges ("E3 in all its glory") mid-scuffle, and other animations for investigations and jumping outside it, the mod does seem to give a different flavour to the Witcher's movements. Here's the original gameplay footage linked: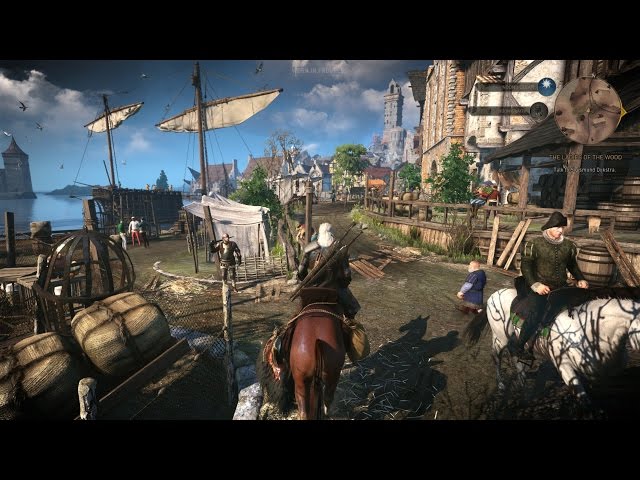 And here's some footage of the mod in-action, with some handy before-and-after shots side-by-side: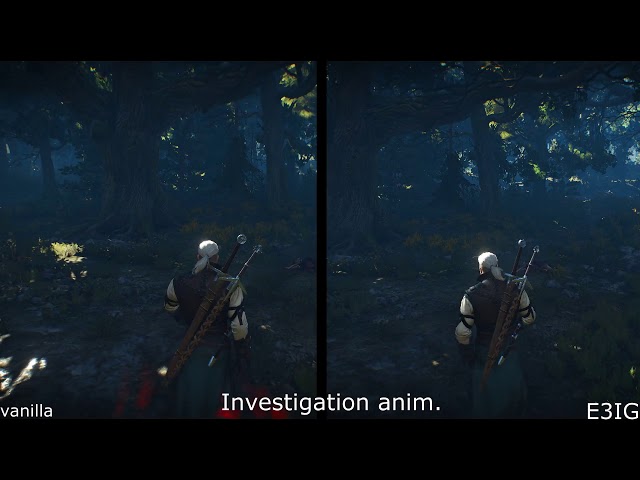 Here's another of Geralt fighting a Wyvern, with the mod installed: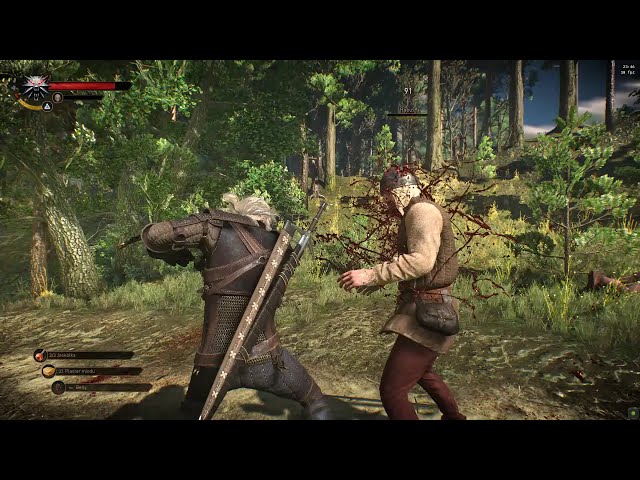 It looks like it's been a popular creation so far – the mod's got over 5.6k unique downloads since it was posted in May. Phwoar. If you're keen to try the new – or old – style gameplay in your game, be sure to follow DreLL47's instructions and guidance on the mod's page here carefully to get it running smoothly. As ever, mod at your own risk!
Also be sure to take a look at our list of the best Witcher 3 mods if you're keen to add more to your game and would like a helpful pointer on where to get started. At thew time of writing, the entire The Witcher collection is 75% off, too.