The Witcher 3 is one of best RPG games you can play on PC, and its visuals don't disappoint even five years after launch. The Witcher 3 HD Reworked Project, however, takes the open-world game's look to a whole other level – and it's just got a big update with even more content, including Toussaint.
Modder Halk Hogan has posted a video previewing the 11.0 Toussaint release of their gigantic mod with before-and-after looks at the graphical overhaul – and the results are hugely impressive. Building on the previous releases, which reworked over 1,000 textures and 250 models in the game, the new update gives the Blood and Wine expansion's idyllic duchy of Toussaint an extensive makeover, sharpening everything from its buildings and natural scenery to the laundry buckets scattered about.
One particularly impressive example is a rockface at around the 3:03 mark. A strange-sounding choice, I know, but it really highlights just how much extra detail and definition the reworking breathes into the game. The 'after' shot emphasises every facet of the stone, giving it a gorgeously textured appeal.
If you're keen to know how Halk Hogan achieves these visuals, according to the video, all comparisons are in 4K definition on ultra settings, plus with "Halk Ultra HD Config." Take a look at the reimagined region below: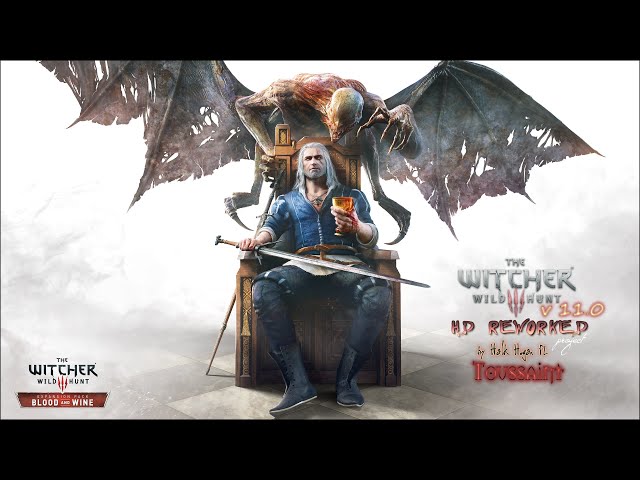 Head over to the Nexus Mods page here if you're keen to see Geralt and the gang in some all-new HD glory and check out all the best Witcher 3 mods, too, if you're keen to tinker with the look of your game. As ever, mod at your own risk!