Sure, The Witcher 3 has its fair share of naughty moments, and of course there's that Geralt bath scene that's also now a purchasable figurine and featured in The Witcher Netlfix show. But, you might have noticed the RPG game's Geralt is never completely, er, on display even though NPCs in the game sometimes are. Developer CD Projekt Red has now spoken about why this is – and it seems it's to do with some countries' ratings board guidelines about playing nude characters in games.
GameStar reports that some of the game's devs have discussed the topic, both in a recent MonstersAndExplosions (MAX) Twitch stream and with the site – though it's worth noting both are in German (translated via Google), so quotes aren't exact. In the stream, GameStar reports, quest designer Philipp Weber says there can be some complex restrictions in various countries where studios might want to publish a game.
Further to this, studio PR rep. Fabian Mario Doehla has clarified (translated): "I can only say it from past projects: The moment you have (active) control, it is always evaluated differently", according to the site.
It seems some ratings bodies, such as the USK – the Entertainment Software Self-Regulation organisation, which is responsible for videogame ratings in Germany – have some specific guidelines about nudity in games – and particularly around playing characters that are naked. This can be a big factor in evaluating a game.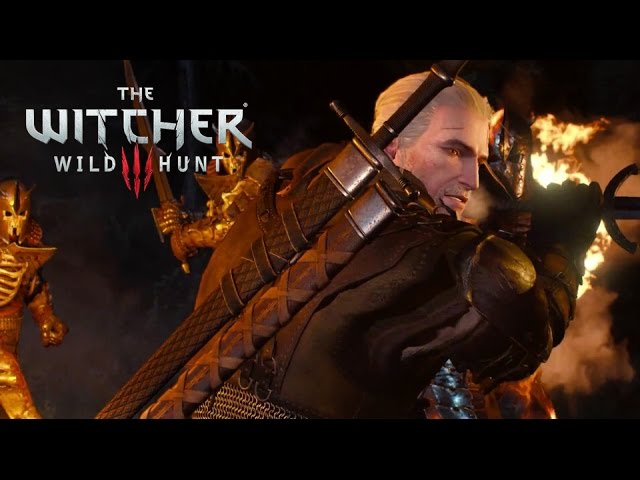 Gamestar says CDPR community manager Carolin Wendt has confirmed this, explaining (again, translated from German) that controlling the naked character is a key point: "The moment players act, the action is assigned a higher role and accordingly there is a greater risk of impairment", with "impairment" here reportedly referring to the psychological development of young people, which is protected by the USK and law in Germany.
According to the site, the USK has test criteria that factors in "whether the player himself or the NPCs are not wearing clothes", so it seems this context is key to the decision not to let Geralt (or Ciri) appear totally butt-naked in the game.
However, we reached out to CDPR for comment on this, and Weber explained: "Telling the story we want to tell is always central to our design process. Doesn't matter if it's quests, gameplay, or how characters behave — we always think in terms of storytelling devices we can employ to make gamers feel something/experience emotions. This sometimes involves creating erotic content, but it goes beyond — violence can be a storytelling tool, but so can love, friendship or a sense of working towards achieving greater good.
"We play with using these devices to evoke emotions through our games and that's our main focus. Not anything else. And I know it's not a direct answer to your question, but I think answering it directly takes away a lot from what and how we do things and just focuses on the less artistic side of things. Our design team has a great freedom of choice – the age rating process happens at a way later part of production and is not a part of the initial designs they come up with. This is how we approach all of our projects. "