11 bit studios has just announced the latest story-driven DLC for the acclaimed This War of Mine. Fading Embers is the third and final release in a series of narrative updates titles This War of Mine: Stories.
In the description of a trailer uploaded earlier today (which you can check out further down this article), the developer says that Fading Embers is the story of a woman called Anja. Living in a warzone, she's forced to battle her own demons, all while trying to determine what holds more importance – human legacy, or the survival of one man.
Fading Embers is less of a linear experience than some of its predecessors, and will feature a choice-based story leading to multiple potential endings. The trailer confirms that the last expansion will be available on Steam, GOG, and the Humble store from August 6, meaning we haven't got very long to wait to dive back into 11 bit's excellent and emotive take on the realities of human conflict.
The new update follows on from two previous DLC releases. Back in 2017, the developers celebrated This War of Mine's third anniversary with the Father's Promise, which was followed up by The Last Broadcast in 2018.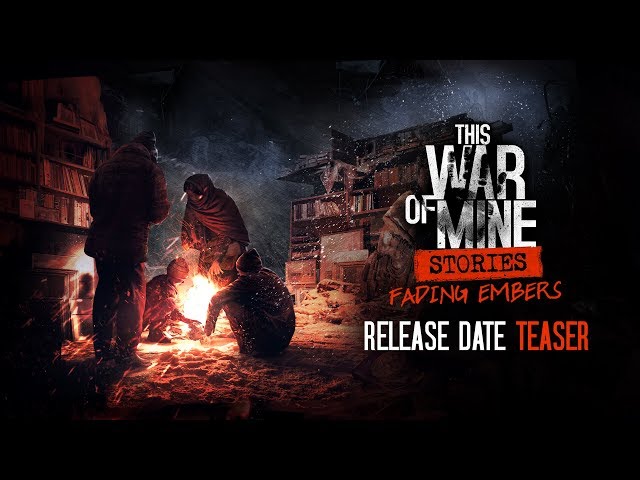 You can check out the trailer for the new release in the video above.
Fading Embers will be the last release in the Stories trilogy, which should free up a little more time for 11 bit to work on its new game. Details on that are pretty scarce for now, but know that it's going to be different from the management games that helped the studio make its name.