I'm always in the market for a fast-paced and frenetic FPS game. The type of shooter that has fluid movement, quick gunplay, and excellent level design that challenges your skill while consistently throwing curve balls at you. If you have too, you'll be happy to hear that what I consider one of the best shooters in the genre is currently cheaper on Steam than most half-decent coffees. If you haven't played it already, you need to try Titanfall 2.
The sequel to Respawn Entertainment's multiplayer-only shooter that sees you controlling wall-running pilots and giant mechs, Titanfall 2 answered the calls of many players by introducing a campaign. Consisting of only nine levels that'll take you around six hours to beat, it's not an overly long campaign, but it's definitely a great one.
You control pilot Jack Cooper and Titan BT-7274 in the middle of a galactic war and, while Respawn put the much-appreciated effort into building out the universe and the conflict therein (which would later influence the world of Apex Legends), the bond between Cooper and BT is the star of the show.
It's not even the deepest of relationships either, but having the opportunity to control both Cooper and BT at any time throughout each of the missions, with a few exceptions, really hammers home their relationship and makes the outcome (I won't spoil anything here) all the sweeter.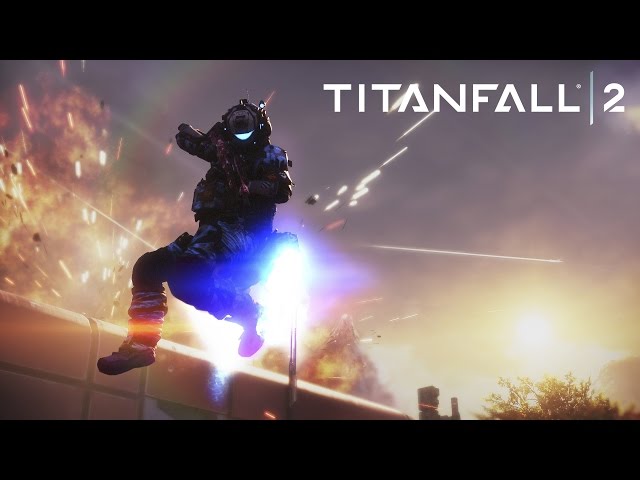 If that wasn't enough for you, each and every one of Titanfall 2's levels are excellent. One minute you're parkouring alongside a gigantic suburban home assembly line, and the next you'll be running alongside spaceships or using one of the most satisfyingly executed mechanics in a shooter, ever, that's such a great surprise I won't mention here at all if you already don't know what I'm talking about.
Titanfall 2 throws new concepts at you and iterates on them so fast that you'll find yourself jumping straight back into your favorite level to do it all over again, but this time you'll be faster stronger, and move through the level like a breeze.
What strikes me today about the campaign of Titanfall 2 is not just that it exemplifies the term 'all killer no filler', but that it doesn't bloat itself for no good reason. The fact that the campaign is short is sure to turn people off from playing a full-price game, but when it's this cheap all I can do is type about why you should play it until, well, you play it.
Titanfall 2 is currently $2.99 / £2.49 on Steam until Monday, September 18 (after a very similar sale earlier this year) and the 90% markdown is worth it for the campaign alone. You can find the game's Steam page here.
Titanfall 2's campaign isn't the complete package though, as it also has a multiplayer mode that's been has been rendered almost unplayable on PC due to hacks, DDOS attacks, and a lack of general support from Respawn. There are some Titanfall 2 clients that allow for private servers and custom games that are certainly worth checking out if you want to try the online on PC, but for the current price on Steam, if you only want to play the single-player, it's still worth it.
If you want to play some games similar to Titanfall 2 instead, we've got lists of the best multiplayer games and best action-adventure games available right now, with something from either list sure to satisfy you.