There's a new Division 2 update that now makes the game run on Steam Deck. Previously, the game wouldn't boot on the Valve gaming PC, but users can finally jump into the multiplayer game on the handheld.
As some of you will know, The Division 2 returned to Steam recently and, at the time of writing at least, is available for a rather generous 70% discount. However, like some other Steam games, the 2019 Tom Clancy shooter came bundled with Easy Anti-Cheat software, which sadly meant Steam Deck users were missing out on the action.
Fortunately, this very small patch is here to save the day, making the game playable on the portable powerhouse. You can check out the notes over on the Steam page, though the only thing it says is: "Fixed an issue that caused the game to be unable to boot on Steam Deck."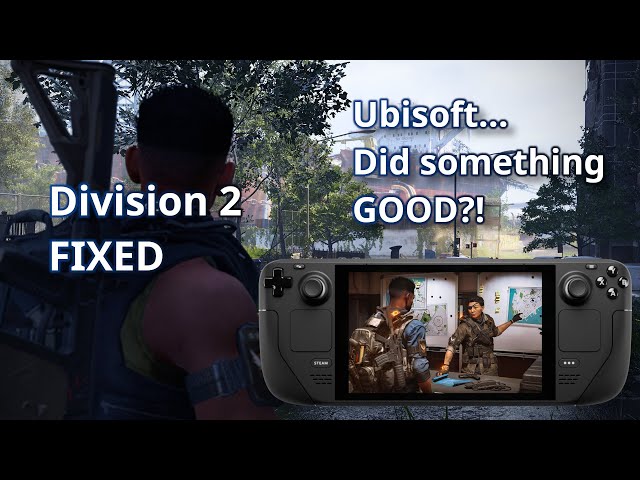 So does it work now? As highlighted by Gaming on Linux, the patch has "enabled Easy Anti-Cheat" and it's now compatible with the Valve machine. However, the report goes on to warn users not to turn on DirectX 12 as this will stop the game from working.
With any luck, Valve will take what's been learned from the current iteration of its PC and make improvements for the Steam Deck 2. At the moment, the company says it's only interested in improving the battery and screen for the successor, so compatibility should hopefully be consistent across both devices.