If you know the story of the Trojan War – perhaps from The Iliad – then you know there are a lot of characters. It's called an 'epic' for a reason, after all. Only eight will appear in A Total War Saga: Troy at launch, but developer Creative Assembly has teased the possibility of more arriving as downloadable content in the future.
We sat down with lead game designer Todor Nikolov at Gamescom this year, after watching a demo of the game in action (it looks gorgeous – you can check out our Total War Saga: Troy preview here). We pointed out that certain characters, such as Ajax, were absent, and asked if they were "an option" for post-launch DLC. Nikolov says, somewhat coyly: "yes, it could be. It could be something we are discussing."
The only officially confirmed faction leaders are Hector and Achilles, but to look at the campaign map flyover trailer (see below), it seems pretty clear that they'll be joined by Odysseus, Menelaus, and Agamemnon on the Greek side. We heard in our interview with Nikolov that Aeneas will be an option for the Trojans, leaving two Trojans remaining. Surely Paris and Priam must feature, but whether as faction leaders in their own right, we're not sure.
That leaves many major characters beyond the mighty Ajax still to come, including Agamemnon's advisor Nestor, Achilles' lover and/or battle brother Patroclus, and the young, impetuous king Diomedes, among many others.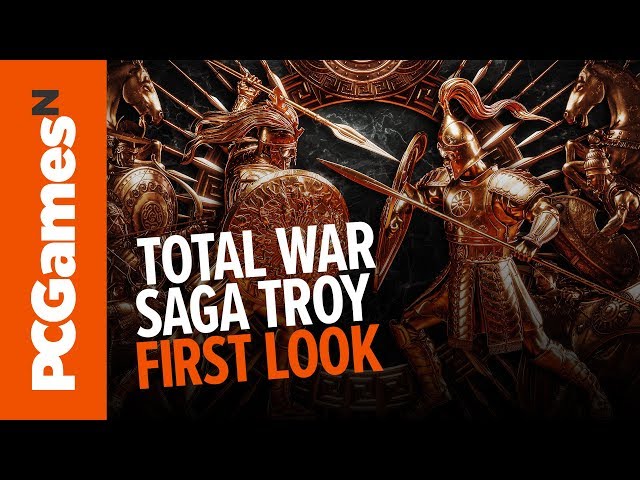 The gods are characters in this drama too, as anyone familiar with The Iliad will know, but they won't affect the world in a literal, physical sense in Total War. Rather, people – such as your citizens, warriors, and rival factions – will behave in various ways according to whether the gods favour you.
A Total War Saga: Troy is coming in 2020. Check out our interview in full or the Steam page for more details.