As with any Total War game, Three Kingdoms offers the opportunity to painstakingly develop a winning strategy as you climb up the social ladder of your given historical era. But in case all that just seems a bit too much like hard work, Creative Assembly has stepped in with a much more cathartic alternative.
In a press release earlier today, the series' developer unveiled Dynasty mode, a new game mode that will be available for free later this month, which will allow players to test their skills against ever-increasing numbers of enemies. But there's a twist, of course – your army will consist of a maximum of three units.
Thankfully, all of those will be hero units, meaning that you can face off against the horde with an all-star line-up. A trailer for the mode, which you can check out further down this article, shows Lu Bu, Guan Yu, and Lu Bei preparing to make a stand against a frankly enormous number of enemy units – a collection that resident Total War expert Rich is pretty much the perfect choice.
When Three Kingdoms launched, we found out that Lu Bu could take down 2,000 men by himself, which should get you off to a decent start. Put a couple of extra heroes by his side, and I almost pity the hordes you'll be coming up against.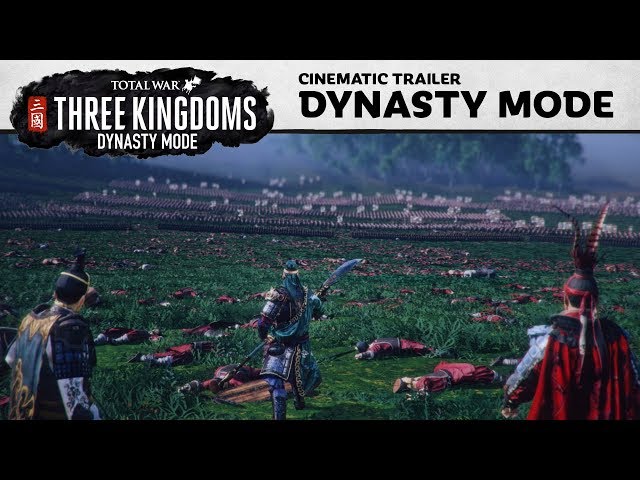 Things will get significantly more tricky over time, of course. As you mow down one horde, another, better-equipped army will take its place, until your heroes are eventually overrun (I assume).
Dynasty mode comes to Total War: Three Kingdoms in a free update on August 8, so you shouldn't have long to wait to live out your strategic power fantasies – but you might want to consider a quick PC upgrade before you hit some of those bigger armies.