Total War: Three Kingdoms gets a major bit of DLC very soon. The Mandate of Heaven chapter pack is set to launch on January 16, and Creative Assembly says it's "largest and most detailed" DLC for Three Kingdoms yet – though in fairness, we're still early in the game's post-release cycle. Here's what to expect from the upcoming expansion.
Mandate of Heaven is essentially a prequel to Three Kingdoms, taking you back to 182 CE just ahead of the Yellow Turban rebellion – and you'll be able to take your position following the conflict directly into the standard period campaign. This is the general idea of 'chapter pack' DLC going forward, which will add new start positions and time periods linked to the main campaign.
The DLC adds three new Yellow Turban warlords – Zhang Jue, Zhang Bao, and Zhang Liang – three new Han Empire factions – Emperor Liu Hong, Prince Lio Chong, and Lu Zhi – and new starting positions for Liu Biao, Tao Qian, Cao Cao, Sun Jian, Liu Bei, and Dong Zhuo. The pack also adds 40 new battle units.
You can get more nuts and bolts mechanical details via the Steam listing for Mandate of Heaven. It's currently available at a 10% pre-order discount, which brings the price down to $8.99 / £7.19 / €8.99.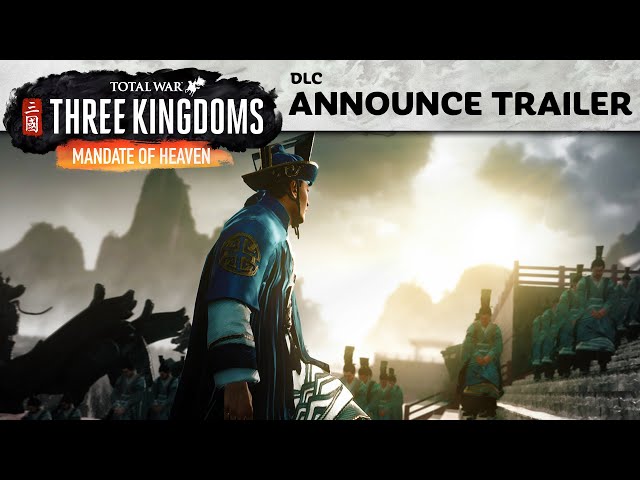 As usual, a free game update will accompany the Mandate of Heaven release, including a host of balance changes, general improvements, and bug fixes.
Total War: Three Kingdoms is an especially successful representative of one of the best series of strategy games out there, and you can expect a long road of continual DLC support to come.