The first of those Total War games going free in April has rolled around. Total War: Warhammer 2 – one of the best Total War games in the long-running series so far – is now free for you to play this weekend on Steam.
The 2017 game, which we scored a nine out of ten in our Total War: Warhammer 2 review, marries Creative Assembly's strategy games series with Games Workshop's fantasy universe. Like other Total War titles, it's underpinned by turn-based and real-time tactics, but features factions from the tabletop's world, like High Elves, Lizardmen, Dark Elves, and Skaven (with Vampire Coast and Tomb Kings added in later DLC). Players can take on a meaty main campaign, Eye of the Vortex, as well as the sandbox games-style mode, Mortal Empires, with options for online co-op and head-to-head battles.
The game is free to grab from Steam until April 19 at 21:00 UK / 16:00 ET / 13:00 PT, so if you're thinking of diving in, be sure to have a go before time's up.
If you find you'd like to keep it after the free weekend's up, the good news is it's also on sale until April 23 at 18:00 UK / 13:00 ET / 10:00 PT. The base game is currently 66% off on Steam, and there are discounts of between 25% and 50% off its various DLC (though some goodies, such as Repanse de Lyonesse, are free to grab, too). Sweet!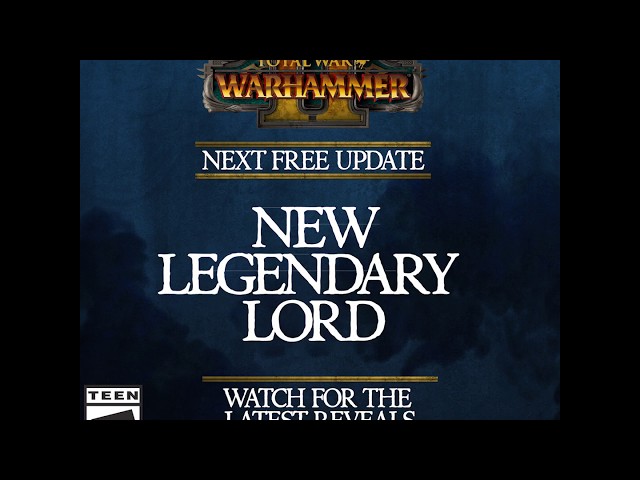 It looks like there's another announcement on the way about the game's next free Old World update, too, based on the clip CA's posted this week (included above). Players are guessing it'll be Greenskins (that is, Orcs and Goblins), but it's not confirmed just yet. Looks like we'll have to keep our eyeballs peeled and ready for the news, then.
In other Total War news, from April 27, Total War: Shogun 2 will be free to keep as long as you claim it before May 1. Be sure to keep an eye on SteamDB's list of upcoming free PC games and promotions if you're keen to know what's on the way for the low, low price of nothing.