If you've taken a look at the new Total War: Warhammer 2 DLC, The Warden and the Paunch, trailer – or any of the strategy game's other expansion trailers – and wondered just how close they come to showing what a Warhammer 2 movie might be like, you need wonder no more. One creative fan has put together a "mash up" of some of the game's trailers overlaid with various, actual movies' audio – and the result is pretty inspired.
"Total War," user Drewoid says on Twitter, "I love the hints from movies you have been putting in your trailers for Warhammer ll so I made a video with the original audio from the movies and smashed them together. Hope you all like it!"
The mash up, which you can check out below, uses five different trailers matched with some real movie counterparts, as detailed by Drewoid in the comments: The Warden and The Paunch with Mad Max: Fury Road, The Shadow and The Blade with Dirty Dancing, The Hunter and The Beast with Jurassic Park, The Prophet and The Warlock with Predator, and lastly, The Queen and The Crone with The Lord of the Rings.
While it's not confirmed whether Creative Assembly intended each trailer to evoke these exact movies, they match up pretty seamlessly when mashed together (especially the Dirty Dancing one), offering a whole new way to look at them. And an idea of what movies of the game could potentially look like. Sort of.
Nobody puts Malus in the corner. https://t.co/pJ7MikgucT

— Total War (@totalwar) May 12, 2020
Take a look for yourself below: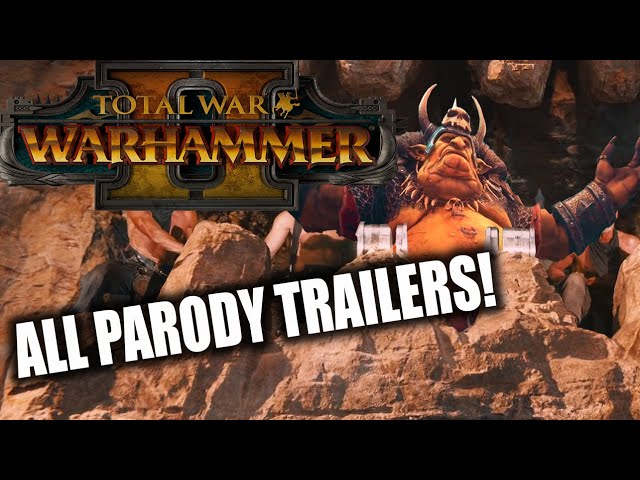 Best of all, the official Total War Twitter channel has retweeted the original tweet approvingly, saying: "Nobody puts Malus in the corner."
The next Total War: Warhammer 2 DLC, The Warden and The Paunch, arrives May 21 – and with a thicc goblin warboss and a very frowny elf boi, no less.