Trackmania is still, er, on track to launch in the next handful of months, but it will not be making its originally planned release in May. Ubisoft has announced that the Trackmania release date has been delayed to July as the developers adjust to working from home. The publisher has also launched a new trailer showcasing the game, and it appears to confirm that the new Trackmania will not be coming to Steam any time soon.
Trackmania will now launch on July 1, two months after its planned May release date. The new trailer that accompanied the news includes logos for Uplay and the Epic Games Store at the end, suggesting that the game will not be available on Steam.
That's common for recent Ubisoft titles. Games like The Division 2 have launched on Epic instead of Steam, but with versions available on its own Uplay store, it seems the publisher is not keen to bring titles to Steam even after the traditional year of exclusivity runs out. It's been over a year since Division 2 launched, and there's no indication that a Steam port is coming any time soon – don't expect Trackmania to be much different.
There's also still no indication of how much Trackmania will cost, either. It's billed as a remake of Trackmania Nations, which stood among the ranks of free PC games, but we don't know if the new title will follow suit.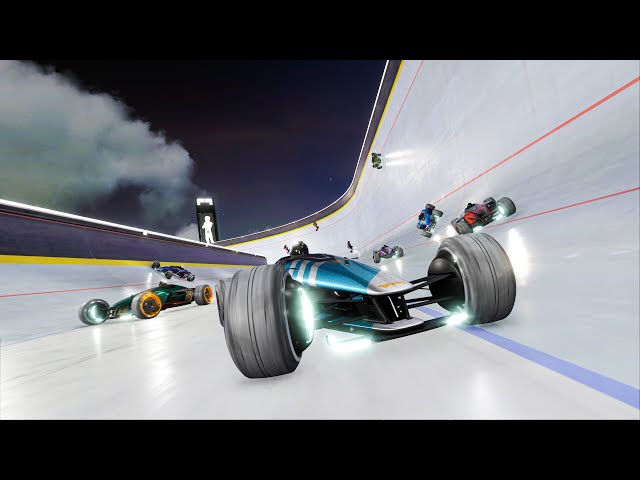 "As you may know, the biggest international Trackmania competition, the Trackmania ZrT Cup already was postponed due to COVID-19," Ubisoft says in the announcement. "Also, our teams have been adapting to working from home, and even though we already are back to a good level of efficiency we need some time to make up for the transition. As a result, we have decided to release the new Trackmania title on July 1st instead of May 5th."