Dovetail Games has just unveiled the next instalment in its Train Simulator series, now celebrating its tenth year, with a shiny new announcement trailer that showcases its, well, shiny new trains. Kicking off with some pretty exciting music, the trailer is a brief look at what's in store for Train Simulator 2020.
The trailer (which you can check out below) is, probably unsurprisingly, a montage of trains featured in the game, which includes "diesel, electric, and steam locomotives from across the globe" according to the video's description. As well as the chance to "haul freight through the forested hills of North Carolina on Norfolk-Southern N-Line" and help commuters get to work "along the South Western Main Line" the game will also offer a "brand-new exclusive route" – the Nürnberg & Regensburg Bahn.
The trailer highlights some of the new features the studio says are heading to the game. Helping the game "reach new heights of visual realism" there will be a "range of new options including ambient light, sunlight strength, vignette and field of view control that let each user control how the game appears", plus "classic railroads in a sepia overlay to modern lines with bright fresh colours."
If you're keen to check the trailer out, you can find it below.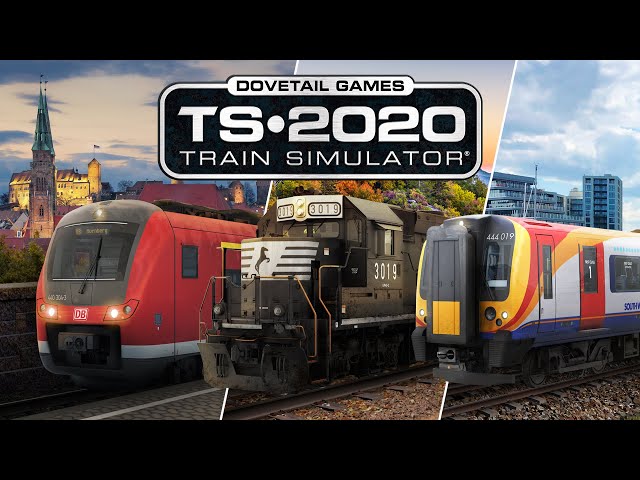 WHEN WILL TRAIN SIMULATOR 2020 RELEASE?
Dovetail has announced that Train Simulator 2020 will arrive on Steam on September 19, now just over a week away.
If train games are your thing, you can also check out Dovetail's Train Sim World 2020, and its "unlikely anarchic spirit."