Frozenbyte has just announced that Trine 4: The Nightmare Prince will release later this year. The announcement comes via a new trailer which you can watch towards the bottom of this article.
The new game will return to the 2.5D puzzle-platforming that made up the first two games in the series, instead of the full 3D gameplay that Frozenbyte introduced in Trine 3, which released in 2015. The new game, which is set for an Autumn release, will once again feature Zoya the Thief, Amadeus the Wizard, and Pontius the Knight as playable characters.
Frozenbyte says that the new game will be "the most extensive Trine adventure yet." The game's story will bring the three heroes back to search for Prince Selius, whose intense nightmares are starting to become reality, causing havoc throughout the kingdom. The heroes will come up against plenty of obstacles on their journey, and the trailer shows them making their way across some beautiful environments, with a massive variety of abilities on offer, as well as a brand-new combat system.
If that weren't enough Trine for you, Frozenbyte has also announced the Trine: Ultimate Collection. The anthology will bundle together all four games in the series, as well as providing a physical map of the game's world, as well as the game's original soundtrack and a digital art book.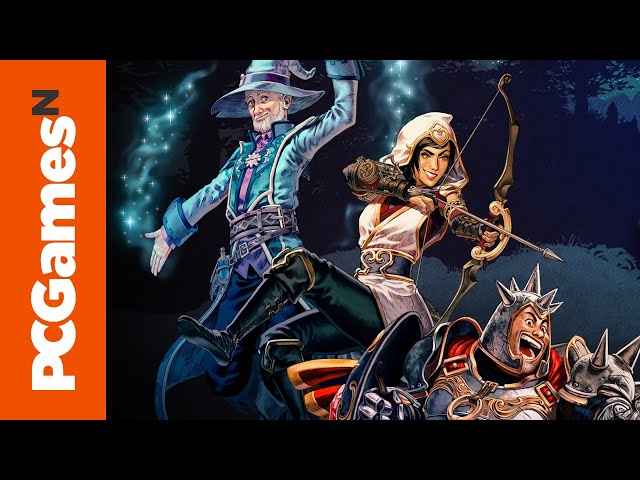 It's good to see the series back, particularly in the wake of Trine 3. Fans of the series in the PCGN office tell me that Frozenbyte seemed to overstretch themselves with their newly three-dimensional approach, and a frosty reception had left the future of the series in doubt.
Related: Check out our list of upcoming PC games
Trine 4 will allow for both local and online multiplayer for up to four players, and is available for pre-order now on PC, PS4, Xbox One, and Nintendo Switch. We don't have an exact release date for either Trine: Ultimate Collection or Trine 4, but we do know that they'll release this autumn, so you should have your hands on a healthy dose of nostalgia in six months or so.