The Tropico series trafficks in broad caricatures of political realities, and Tropico 6's two new updates, both available now, encapsulate this rather perfectly. There's the paid DLC called The Llama of Wall Street, and the free-to-all Seguridad Social, both representing opposite ends of economic policy.
The meaty stuff, of course, is in The Llama of Wall Street, which adds a new story mission that's focused on big business, trading, and – of course – the manipulation of the stock market. Tropico's economic model has been expanded to include global market trends, and trade goods are subject to price fluctuations that can come as a result of global supply and demand – or your own meddling. Corruption is the name of the game in Tropico and always has, so naturally you're able to influence the prices of exports as you "establish the Tropico name as a global megabrand." Now that's meta!
On your way to taking over the US economy, you'll work with a new character called The Broker, who is probably a perfectly honest and upstanding sort of person who doesn't have anything sinister hiding in his Brooks Brothers-filled closets.
Here's the trailer for the Llama of Wall Street: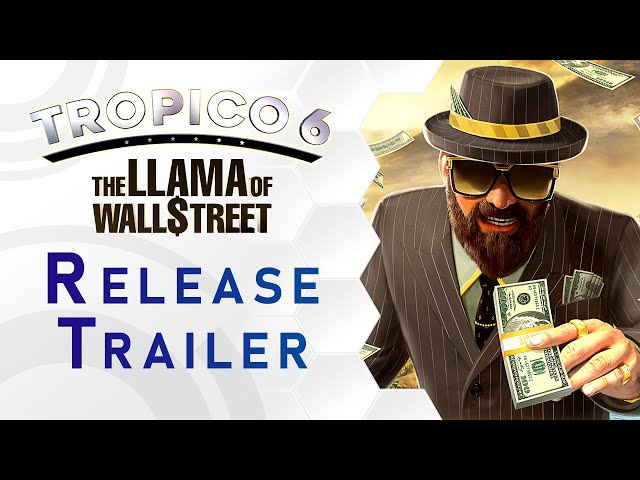 The free Seguridad Social addition is Tropico 6's seventh major update. It adds a brand new map for sandbox mode called Rio and the new Warehouse building, which is a great place to store either trade goods or bored goths.
But as you might guess from the title, the update also adds the community-requested Social Security edict, which is a program for students and retirees to receive a government subsidy and avoid going broke.
You can find the Llama of Wall Street DLC on Steam. If you're thinking about running your own banana republic, read our Tropico 6 review.