If there's one thing we love, it's free PC games, and to celebrate Valentine's Day this month, Two Point Campus is going temporarily free-to-play on Steam. The goofy simulation game has a big Valentine's Day event going on, and Sega is giving a full ride to everyone who wants to play until February 13.
The Valentine's Day update for Two Point Campus adds a bunch of Valentine-themed items and decorations, including bouquets of roses, balloons, a tunnel of love ride, a new outfit (courtesy of Cupid himself), heart-shaped rugs, and plenty more.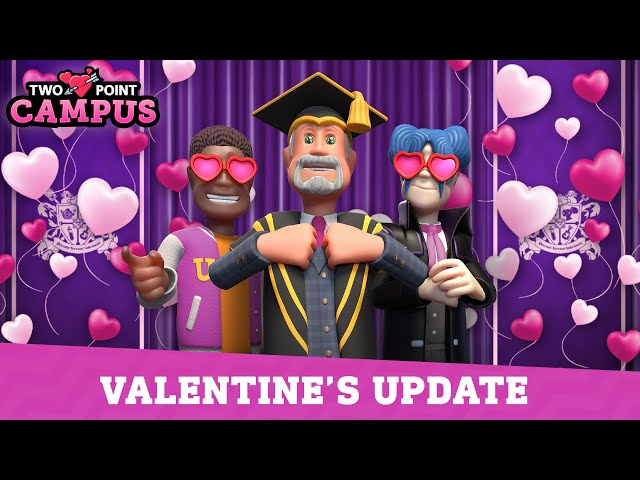 There's also a new challenge mode level that has Cupid showing up on your campus to scout out romantic locations. Get enough of your students in the mood, and Cupid will drop some 'Love Bombs' – you can drop these from the sky in order to create "the perfect romantic atmosphere" on your campus.
Head over to Steam to download and play Two Point Campus for free.
If you're eager to jump in, check out our Two Point Campus beginner's guide, as well as our guide on how to raise Two Point Campus attractiveness score – that'll help impress Cupid, and get you some of those weapons of mass seduction he's peddling.