In case you hadn't had your fill of walking lightbulbs and knockoff Freddy Mercurys, it's time to check back in to Two Point Hospital. The management sim's second DLC package, Pebberley Island, will release later this month.
Rather than following in the abominably cold footsteps of the game's first piece of DLC, Pebberley Island will take players to significantly warmer climes. Rumours speak of a secret deep in the heart of the tropical island, and as well as bringing a host of new illnesses and hospital rooms to the game, you'll have to deal with new characters as well – thanks to the whim of the oh-so charming Wiggy Silverbottom, you'll spend your downtime searching for the key to eternal life.
The new location will of course come with its own challenges. You'll need to clear an overgrown jungle, deal with tropical storms, and even take on a horde mode thanks to wave after wave of sick tourists – which sounds an awful lot like being in the PCGN offices the week after Gamescom.
In the new trailer, which you can check out below, you can take a look at Pebberley Island itself, as well as those new diseases.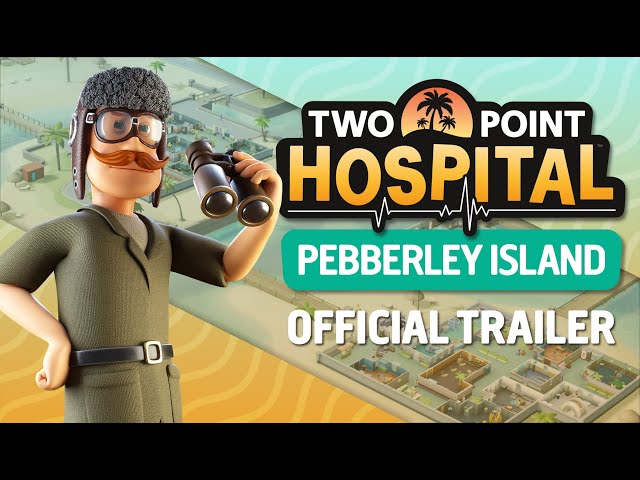 Those don't look like ailments you'd want to get, as some of the treatments are looking pretty violent – from having your face seemingly smashed back on, to fitting your head into a giant billiards mechanism – but I'm sure that there'll be plenty of associated puns to go along with them.
Check: Here are the best management games on PC
Pebberley Island will release later this month – on March 18 to be precise – but it's available for pre-order now. What's more, if you pick it up before launch, you'll be entitled to a pleasing 10% discount.