Model train sets are cool – cooler than the real ones which are never on time, at least (that's some sass for pretty much every rail company in Britain, there). But do you know what would make them cooler? The added pressure of starting the train off before the track is even finished.
That's the delightfully irresponsible spirit that Unrailed!, a hectic co-op multiplayer game, aims to channel. Work together with your friends to build a railway track across endless, procedurally generated maps, upgrading your train as you progress, and see how far you can get it before its inevitable derailment (and presumably mass injury of its passengers, but sensibly developer Indoor Astronaut has chosen not to depict that part).
Unrailed! shares vibes with that other four-player co-op party game sensation, Overcooked. There, you're scrambling for ingredients with which to prepare food for demanding restaurant customers. Here, you're scrambling to find resources with which to build your railway. Expect a lot of the same 'just one more go' energy.
Check out the trailer below for a little more of a taste. As you can see, Unrailed! is due to launch into Steam Early Access on September 9. If you'd like to keep up with developments, you can check its Steam page or join the official Discord.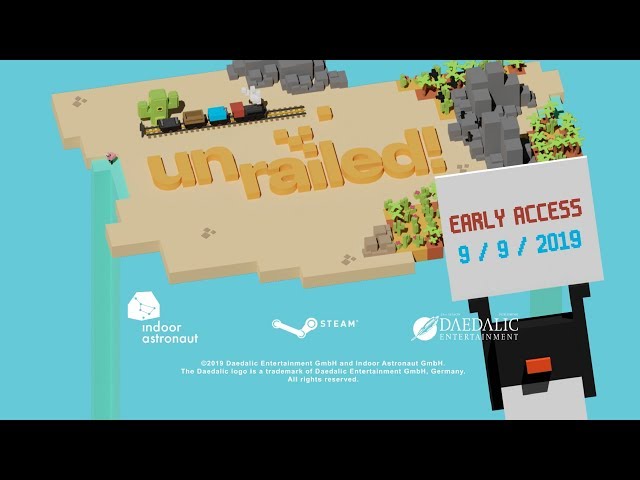 That means it isn't currently available… but a beta is currently running and will continue until launch – and we're giving away 1,000 keys that will get you into it. If you want to win one then you'll need to enter our competition via the widget below. Complete the one action available and you're done.
We'll also need your email address so we can send you a code upon winning – we won't send you spam, we promise. Please read our terms and conditions before you enter.
While you're here, give us a Like over on the PCGamesN Facebook page, or follow us on Twitter, and we'll keep you up to date on all our future giveaways.
Best of luck with your entry – here's to many happy derailments in the weeks ahead!