It's that time of year again when loved-up couples storm restaurants, glug fizzy wine, and fork out for pricey pink boxes of chocolates to say, 'I think you're alright'. That's right – it's Valentine's Day! While all of the above is fine, there are other great ways to spend this most romantic of days the Gregorian calendar has to offer, like getting stuck into some Valentine's Day-themed videogame events.
If you're looking to celebrate February 14 with your favourite games, we've got just the thing for you, with a list of the Valentine's events taking place this year. Whether you're a fan of battle royale games, RPG games, FPS games, MMORPGs, or even MOBA titles, there's plenty to get stuck into for Valentine's Day 2020.
Fortnite, Apex Legends, Dauntless, World of Warcraft, and Destiny 2 are just some of the big names hosting in-game events this year in celebration of lovely love. Challenges, rewards, and plenty of opportunities to see your favourite games bedecked with hearts abound.
Read on to see our roundup of Valentine's Day 2020 events not to be missed if you're a romantic at heart.
Apex Legends
Respawn's battle royale Apex Legends gets a very special event this year: the Valentine's Day Rendezvous. Players can log in to grab a Valentine's 2020 badge, and the limited time duos mode makes a comeback, so you can partner up with another player to grab double XP (up to 20k per day) during the event.
Plus, there are some super sweet Valentine's items on offer, both brand new and returning. There are two Pathfinder and Nessie charms to nab during Rendezvous (get a look below), as well the 'Through the Heart' DMR longbow and 'Love of the Game' banner frame at discounted prices, which you might remember from last year.
Live until February 19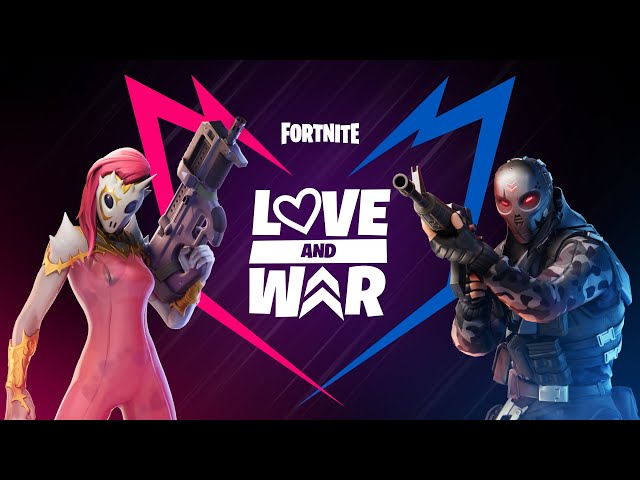 Fortnite
Epic Games' own battle royale Fortnite hosts a Valentine's Day even called Love and War this year, which adds an LTM, free cosmetic loot to unlock, and some themed outfits to the game. The Search and Destroy LTM is a "classic Attack and Defend game… Fortnite-ified", Epic says. You'll fight through up to seven rounds in teams of 6 players to chase down gold. Attackers attempt to destroy the bomb side, Defenders, well, defend it, and everyone tries to eliminate the opposing team. Simple.
Gold earned through kills, completing objectives, and finishing rounds can be used to buy weapons, shields, and extra building materials. Playing the mode will help you smash Love and War challenges, which then unlocks some cosmetic goodies – and best of all, they're free.
Plus, there will be some new themed outfits in the game's item shop if you're keen to get into the spirit of things with an all-new look.
Live until February 17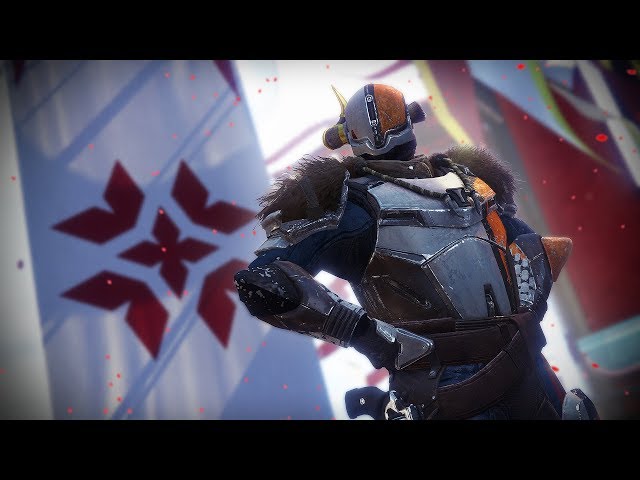 Destiny 2
Bungie's multiplayer FPS Destiny 2 also gets some love this year with another of its annual Crimson Days events. Free for all players, this year's celebration brings Crimson Doubles, an event that gets you and a partner to "fight as one" across themed matches and bounties – and gobble up some candy hearts as a reward. Confectionery hearts can be spent on a range of rewards, including the two new Exotic Sparrow vehicles, glowing heart effects included.
Other items Lord Shaxx will be happy to trade for candy hearts are a masterworked bow, The Vow, ghost shell, a weapon ornament, and even a "heartfelt emote made for two." Lovely.
Daily and weekly bounties will also give out double XP during the event, and you'll earn Bright Dust when you complete weekly bounties.
Live until February 18
GRAND THEFT AUTO ONLINE
Grand Theft Auto 5's Online mode is giving away the "gift of diamonds" this Valentine's Day, with an extra activity tied to the Diamond Casino heist. Rumours of a big shipment of diamonds just sitting in the casino's vault waiting to be nabbed mean "you and your crew are all but guaranteed to score big, earning up to 50% more than your average cash haul" – if you successfully complete the heist, that is.
Plus there's a "reduced chance" of grabbing some of that ice during any follow-up sweeps of the vault you do.
But that's not all – the GTA Online Valentine's event also pays out double for some of the game's other heists – Fleeca Job, Prison Break, and Series A – as well as for rounds of Till Death Do Us Part. Offense Defense, Hasta La Vista and Lost vs. Damned are similarly offering double in-game cash and RP during the event. Oh, and last but not least, champagne is free and nightclub income is doubled this Valentine's week.
There's also a bunch of discounts on vehicles, real estate, weapons. Check out this post to see what's on offer
Live until February 19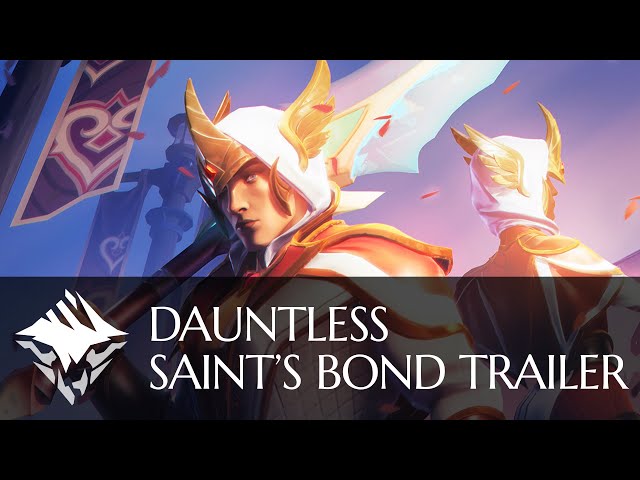 Dauntless
Phoenix Labs' action-RPG Dauntless has a different take on Valentine's Day this year, with a Saint's Bond event that focuses on the love between pals. "This isn't a 'friends-to-lovers'/'Slayer next door'" kind of thing, the dev says. Oh no. This is all about celebrating slaying behemoths alongside your besties. Sweet.
First up, there's a very special gift to grab: a free Hearts United flare that explodes a giant pink heart above the skies of the Shattered Isles. Check your mailbox when the event hits the live game to claim it.
There are also seven new contract quests to get stuck into, which each carry their own themed weapon skin reward. These quests won't be super easy as you'l need to take down 60 behemoths "using the same type of weapon that the contract rewards". If you haven't been counting, seven times 60 means you'll need to best 420 behemoths if you want to scoop up all the goodies. Gulp.
But, this event is all about buddies, so partner up with a pal to complete the quests and you'll get double contract quest progress. If you'd prefer to buy the skins, however, you can – they'll be available for purchase. Plus, the studio's bringing back the original Saint's Bond armour set, too.
Live from February 13 to 27
World of Warcraft
World of Warcraft gets a suitably named Love is in the Air Valentine's Day event in 2020, as "sounds and fragrances swirl through the Azerothian air with the undiluted smell of love". Sounds a little ominous. However, there are some exciting new quests, items, achievements, and holiday items to enjoy during the event, including a seasonal boss to take out.
The Apothecary Hummel boss encounter carries a heart-shaped box reward just packed with lovely loot if you're level 20 or above. A new main quest line gets you investigating what's "shady about the goblin newcomers of the Crown Chemical Company" on behalf of the Steamwheedle Cartel.
Plus, there are special daily quests to jump into to earn experience, money, and Love Tokens, which you can spend on holiday items in the game. There's a bunch of these to browse, including new mounts – 'Big Love Rocket' and a "pink, flightless bird" called 'Swift Lovebird' – as well as pets, and various 'amorous accessories'. Hmm.
WoW Classic also gets some love, with a parallel event running for a shorter period alongside the regular game's version.
Live until February 21 (until February 16 for WoW Classic)
Borderlands 3
Borderlands 3 is also sweetening the deal for players this Valentine's with a Broken Hearts Day event. NPC quest-giver Maurice wants you to help him study humans' courting rituals by completing various challenges – and there are rewards on offer for helping him out.
Don't worry, "you're not being asked to do anything inappropriate", Gearbox assures us. You'll just need to blast the heart icons hovering over opponents' heads in the course of your normal Vault Hunting. There are several different kinds of hearts to destroy which have different effects, like dropping loot or transforming foes into friends (briefly, mind).
Hit five different heart totals (10, 25, 50, 75, and 100) and you'll get some in-game rewards, with the big name item being a 'Wedding Invitation legendary Jakobs sniper rifle' for reaching 100. However, if the event doesn't sound like your thing, you can opt out via the main menu (though the host's preference will override this if you jump into an online game).
Live from February 13 until 20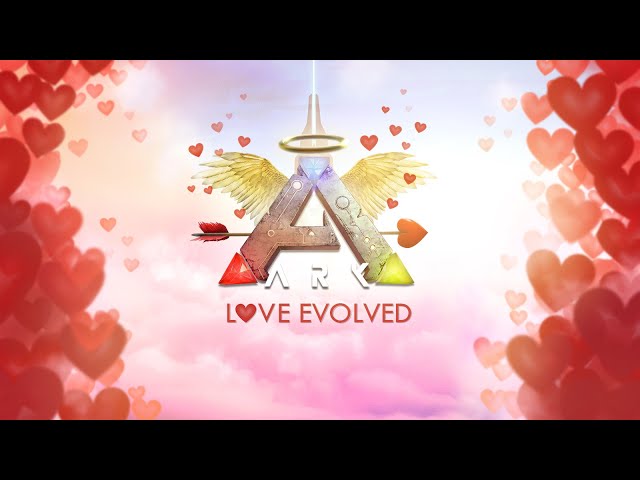 Ark: Survival Evolved
Ark: Survival Evolved plays host to another Valentine's Day-themed event this year as a follow-up to 2019's ARK: Valentine's Day 4: Love Evolved. Ark has fallen under Cupid's spell, which means a super sweet activity, emote, items, and more are on offer. Coelacanths "will be fishing for some love" so reel some in and you'll get some candy, chocolates, and even chibi pets in return for your efforts.
During the event, some rates will increase, so expect to see breeding rates tripled and player XP and harvesting rates doubled. There's also a new flirty emote to grab as well as various items – some cute, like those six chibi pets, some 'couture', and some, er, curious (a handcuffs skin called 'love shackles').
You'll also get the chance to scoop up past event items, Valentine chocolates and candies, if you missed them before.
Dates: Live until February 18
League of Legends
While not an in-game event, Riot's MOBA gets some love this year with a League of Legends Valentine's Day collection. Following on from previous years, Champions Xayah and Rakan take the spotlight as this year's couple in a collection of merchandise available in the League of Legends store.
There are bracelets, a keychain set, and mousepad featuring the two "inseparable" vastaya available, as well as a pin pack featuring Yuumi, Jinx, and Ashe in their Heartseeker skins, and a plush of Tibbers – Champion Annie's teddy bear – in a range of colours and designs.
In the game itself, Heartseeker skins have arrived as part of LoL patch 10.3 for marskman Champ Jinx and enchanter Yuumi as part of the existing Valentine's Day-themed Heartbreakers skin line.
---
That's all we've got for Valentine's Day game events this year, but if you're keen to see what's on the horizon for later on in 2020, check out our list of upcoming PC games to look forward to this year.
You can also see our pick of the best Valentine's Day games to play with your loved one (or our guide to Valentine's Day games to play when you're single AF).