If you're a fan of League of Legends, you've probably heard of Project A – a brand-new, codenamed title from developer Riot that looks a bit like CS:GO meets Overwatch. The "character-based" shooter's existence was revealed at LoL's 10th anniversary stream, but details – even it's real name – so far have been sparse – until now. Riot has announced Project A will be launching this summer, and it's titled Valorant.
According to a press release, the game is a 5v5 tactical shooter, described as a: "free-to-play game of precise skill, high stakes, lethal gameplay, and clutch moments that rewards creative gameplay styles." Two teams of five players will battle it out in multiple rounds (best of 24), taking on the role of attackers or defenders, kind of like Rainbow Six Siege.
While the game will place emphasis on tactics and strategy, with the studio previously saying "it's very lethal, and it's very tactical", it looks like the rich characterisation you'll have come to expect from Riot, based on its flagship MOBA as well as Teamfight Tactics and Legends of Runeterra, will be a big part of it. Valorant's not set in the LoL universe, but will feature "a diverse cast of hypernatural, battle-ready agents from real-world cultures and locations", the studio says.
These are "each bringing a set of unique abilities that complement gunplay through tactical information and strategic support, changing the way players approach a situation. Abilities are designed to create tactical opportunities for players to take the right shot."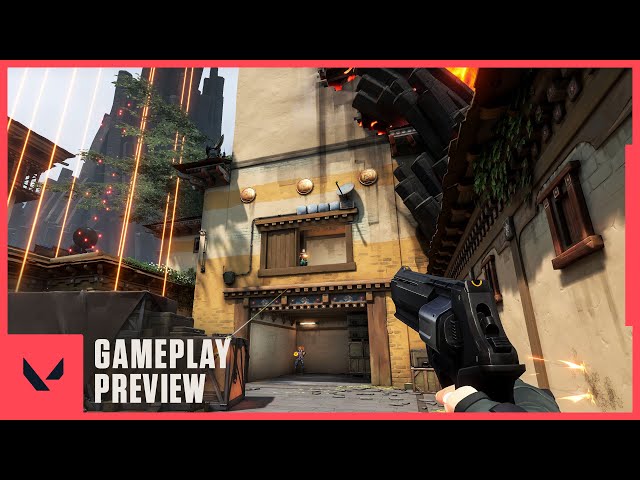 Executive producer Anna Donlon highlights what Valorant will bring to the FPS games genre: "Throughout Valorant's development, we wanted to uphold the fundamental values of a competitive tactical shooter: precise shooting, lethal gunplay, and strategic execution", she explains.
"By adding unique character abilities that complement the game's gunplay we believe we're expanding upon the traditional tac shooter experience and bringing something new to the genre – and we hope the launch of Valorant will be the start of a long-term relationship with tactical FPS fans from around the world."
There's no news of an exact Valorant release date to mark on our calendars just yet, but the release says it'll be "launching globally in Summer 2020", so we can expect to see it drop sometime in the coming months.
In the meantime, check out the latest changes to hit Riot's MOBA with LoL patch 10.4, the best League of Legends Champions to play right now with our LoL tier list, as well as the new skins and tweaks on the way for LoL patch 10.5, which goes live later this week. You can also get a look at Teamfight Tactics patch 10.5 if you're keen to see what's on the way in the autobattler's near future, too.