As an avid collector of Valorant skins, I too have failed to gel with any of the FPS game's recent thematics – but then again, I'm pretty picky. Following the release of the VCT Lock In capsule and the gorgeous Misericórdia knife, though, I asked Riot how they've taken player feedback and used it to spice up the new melee weapon.
"The team is always happy to get feedback from players because it means
players care," lead producer for cosmetics Preeti Khanolkar tells me. "Sure, it's nice to get positive feedback and we feel kind of bad when we hear that players are unhappy. But nothing is worse than silence or
indifference! So, we always thank players for caring and giving us their thoughts!
"We make a lot of skins and want to serve a really diverse audience, so we are intentionally not trying to please everyone," she continues. "It's impossible to make something everyone loves, and if you try to make something appealing to everyone then the reality is that it is bland and actually pleases no one. Every time we make a sci-fi skin, the players who prefer fantasy may feel left out. And vice versa if we make a fantasy-inspired skin. Likewise, if you prefer the Vandal, you might feel bummed when a theme you love actually has a Phantom instead."
That, in Khanolkar's eyes, is what makes Misericórdia that little extra special – it's just so unique that I'd go so far as to say when you see that knife, you know it's a Valorant one at first glance.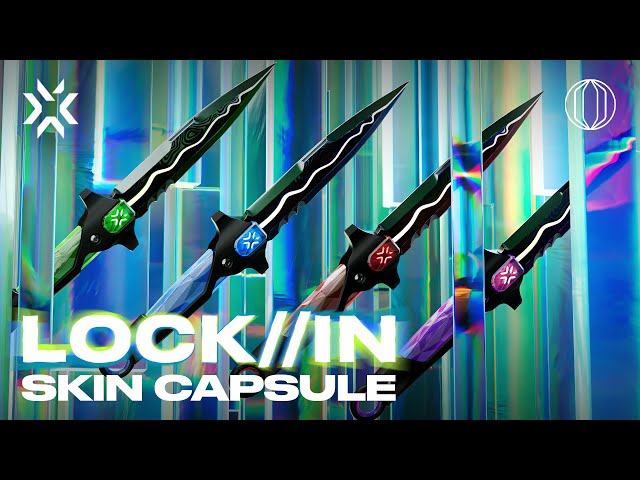 "What was pretty cool about this VCT Lock In knife (Misericórdia) is
how many players expressed excitement that we had brought back the
Xenohunter animations," she tells PCGamesN. "And for players who prefer the Xenohunter look (more realistic and military), Xenohunter already exists so they're good and can stick with Xenohunter.
"We hope Misericórdia appeals to players who loved the Xenohunter knife animations but wanted a bolder, colourful style or love esports (and also want to contribute to the revenue share with the partner esports teams). Although these two knives share the same animation, they feel very different in how they are executed creatively. The team has done an amazing job making it feel similar yet distinct."
I fully agree. The Xenohunter skins (shown above) looked cool, but just weren't for me as I lean more towards things like Sentinels of Light. Misericórdia is the perfect blend of sharpened combat knife and fantastical elements, and it's an absolute must-have – just don't check how much you've spent on Valorant, that's not a must-have.
With VCT Lock In approaching be sure to tune in and score some Valorant Twitch drops, and load up the best Valorant crosshair to emulate some of the pros that'll be tearing it up in Brazil. We also chatted to Khanolkar and associate art director Sean Marino about how the Misericórdia knife came to be, so check that out to get in the spirit of the competition.