Picture the scenes: Valorant team deathmatch. There's something quite exciting about that, right? Well, get hyped, because Riot has 'accidentally' announced an upcoming mode for the FPS game that hopes to put an inventive new twist on the format Call of Duty made so popular.
For those unaware, team deathmatch is effectively just that: a fight to the death. Players will be rewarded for eliminating members of the enemy squad, scoring points as they go. The player with the most points wins, or, alternatively, if you're a head popping machine, you'll win when you reach the maximum amount of points on offer.
While Valorant does have a dedicated Deathmatch mode, this is primarily used for sharpening your weapon skills or testing out new tricks and lineups. It's entirely solo, and so is the only non-team dependent mode in the game so far.
Coming into 2023 Riot is looking to innovate upon this, with developer team lead and executive producer Anna 'SuperCakes' Donlon hinting that something in the style of team deathmatch is coming soon, but with its own signature Valorant twist.
"So we'll see you soon, maybe playing a new agent, or a new map; in Premier or at a live event," she states. "Maybe checking out one of those new modes Andy was talking about, like Swiftplay or the one I'm really excited about: our take on team deathmatch."
She's quickly interrupted my a frantic producer who calls out "Anna, Andy didn't say team deathmatch." She playfully responds "Andy didn't talk about team deathmatch?" before turning to the camera and stating "Andy didn't mention team deathmatch. Okay…"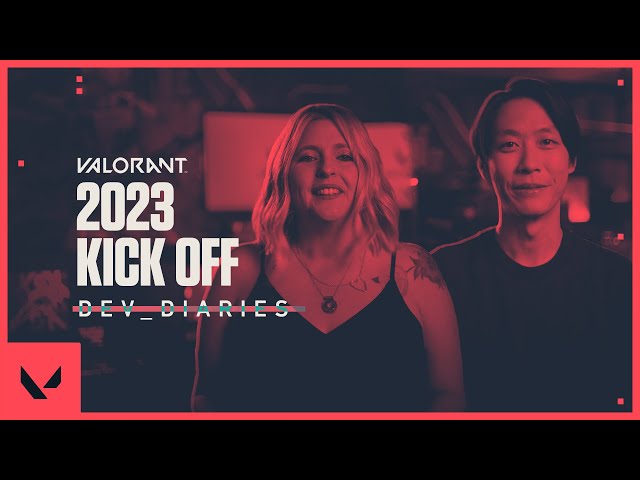 Given Anna's experience at Treyarch, the team behind all things Call of Duty, it's not really a surprise that we're seeing the mode finally added to Valorant. It's a fan favourite in the multiplayer game genre, has been highly requested, and if anyone's going to innovate upon the CoD framework and make it even better, it's Anna and the team.
While I'll be dodging it like Viper's toxins (my weapon skills are pretty awful because I have a tremor) I'm excited to see how team deathmatch looks in Valorant – especially if it becomes a regular for streamers and pros.
If the prospect of team deathmatch has got you excited, be sure to load up one of the best Valorant crosshairs to prepare to pop heads and snatch the trophy. If you're more intrigued by the mysterious Premier mode that Anna mentioned, though, we have a Valorant Premier mode explainer, too. After all, who doesn't want a shot at playing against Fnatic's Jake 'Boaster' Howlett, or Sentinels' Tyson 'TenZ' Ngo?