Some extended demo gameplay footage of Vampire: The Masquerade – Bloodlines 2 has been unveiled at this year's Gamescom, which shows 28 minutes of what the upcoming action-RPG looks like from its first-person perspective. However, judging by some comments posted under the footage on YouTube, it looks like not everyone is convinced about the gameplay as it stands.
The demo footage (via IGN), which you can check out below, kicks off with the player choosing the type of "Thinblood" – or newly-created vampire – they're going to be. The character roams the streets of vampire-infested Seattle on a mission to track down faction leaders – with a bit of disco dancing thrown in. During the demo, we see interactions, combat, plus some vampiric blood-sucking and wall-climbing skills.
However, some users have raised questions about what they've seen in the demo, with some suggesting that the game's March 2020 release be postponed in order to make some changes to it. Some posts read "put it on break for another year or so and smooth it out", "if this is supposed to represent the end product, I'd gladly wait an extra year for the release", and "I want this game to be great – waited for it [for] so long that I don't mind it taking longer to be great."
Another user adds, "please, delay the game" in response to the ambiance, sounds, animations, textures, and lighting shown in the demo.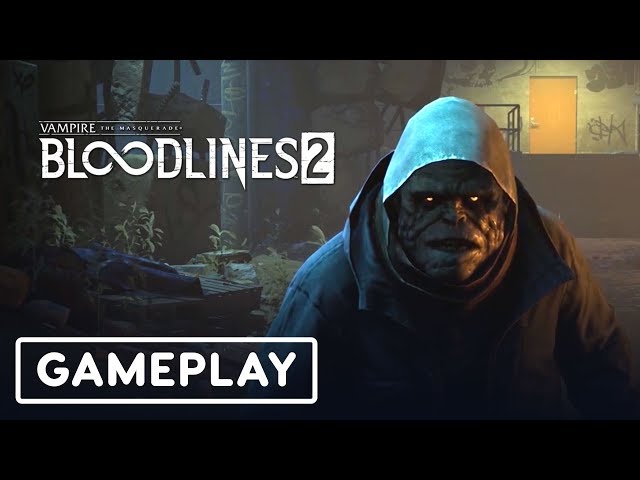 In a similar vein, others say "I feel like a March release is pushing this out way too early, hope I'm wrong", and others add comments such as "I really doubt it's going to be up to standards by March" and "I think the game should be delayed, for the better."
However, as some other commenters note, the footage shown is only in a pre-alpha stage, which is highlighted in the left-hand corner of the footage. It also appears to be an extended version of the footage shown at this year's E3, which means that it might not reflect the game's current appearance.
There's no specific release date given for Vampire: The Masquerade – Bloodlines 2 just yet, but it's due to arrive sometime in March next year. Given that the footage being shown now is from the pre-alpha build, perhaps we could see the game look quite different when it launches.