With the release of brand new PC components (and new consoles, sure) to take us into the next generation of gaming, War Thunder's New Power update is here to take full advantage of all this extra brawn.
In what's promising to be War Thunder's biggest update ever, the new Dagor 6.0 engine introduces massive visual upgrades, in addition to a host of new military vehicles with which to blow your friends up. There's even a new Battle Pass system which rewards players for completing daily and seasonal tasks. The rewards aren't limited to cosmetics either, with tradable premium vehicles also up for grabs.
In any other patch, the inclusion of a new VTOL aircraft, battleships, and tanks would be more than enough to talk about, but this isn't an ordinary update. The upgraded Dagor engine completely changes the way War Thunder looks. Damaged armoured vehicles will now show scars in areas where shells hit, while the sky, clouds, and fog systems have been unified to create even prettier firmaments. The wings of aircraft will even visibly bend and vibrate under the influence of turbulence now. To take things even further for people that own RTX GPUs, Dagor 6.0 now features DLSS support to provide players with higher frame rates.
Now, about those new vehicles. The Harrier and Yak-38 see the welcome introduction of VTOL aircraft to the hangar, and experienced pilots will be pleased to know the thrust vectoring propulsion system gives you more control than ever before. If you've ever wanted to avoid enemy detection at low altitude, or perform helicopter-style attack runs, these vehicles will suit you well. Naval players will also get era-appropriate aircraft carriers to host these new machines, including the HMS Ark Royal, USS Forrestal, and the Soviet aircraft cruiser Baku.
Speaking of ships, naval players will be glad to hear that battleships and battlecruisers are making their way to War Thunder. The World War I Russian-built Imperatritsa Mariya, as well as the British-made icon HMS Dreadnought herself, are two of the dreadnought-class battleships coming to the game. But don't worry: Germany, Japan, and the USA are also receiving their own battleships in this update.
There are also big changes being made to the naval fleet progression system, allowing players to reach the larger ships much faster than before. The new system allows you to skip right past torpedo boats and head into combat with destroyers instead. With the addition of the new dreadnought-class battleships, you'll be able to wreak havoc on the seas like never before.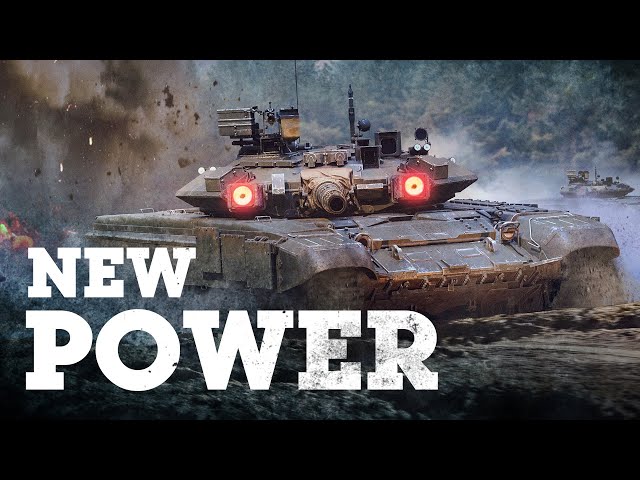 And to round off this offering, we've got some powerful tanks to play with. The highly-requested T-90A tank introduces the Shtora electro-optical jammer and laser/IR warning system, giving players new ways to experience tank warfare. The Russians aren't the only nation to get in on the fun as the German Leopard 2A6, French Leclerc S2, and US M1128 Stryker MGS also roll into action alongside the T-90A.
There's so much to go through in this update, so we'd recommend taking a look at the New Power changelog. Check out the ten-minute video above to get an idea of all the content being added. You can get your hands on the game for free by downloading War Thunder now.