Helicopters and ground vehicles in War Thunder have a bright future ahead of them. That's thanks to the new Night Vision update that adds thermal sights and night vision. These darkness-nerfing devices enhance the visibility of objects in low-light conditions, helping you track targets even after the sun goes down.
True to form, developer Gaijin didn't just turn everything green and call it a day. Instead, it's tried to represent the broad array of alternative vision modes military vehicles actually use in real life. Take, for example, those aforementioned thermal sights, which highlight heat signatures in various shades of white depending on their intensity. This means you can track radiation from engines and exhaust systems on armoured vehicles, as well as the gradual warming of tracks and wheels as they drive around.
As a response, tank drivers can turn off their engines to cool them down and reduce thermal visibility. And, if you're operating an anti-aircraft gun, thermal imaging equipment is able to detect the intense heat (300 degrees celsius and above) from jet engines at extreme distances. Hot stuff.
Night vision differs from thermal sights by focusing on light rather than heat: ground and air vehicles amplify the visibility of objects in light reflected by the moon and stars. As a result, otherwise pitch-black city streets and distant mountain ranges get lit up like a Christmas tree. A very green Christmas tree.
It's a convincing effect, one that Gaijin implements when and where it makes sense: should a vehicle happen to use night vision in real life, it'll also have it in War Thunder. That's on everything apart from aircraft, which will see the technology roll out at a later date. Night vision is accessible through a researchable modification, and you'll find more night-set maps in the ground and mixed battles rotation.
But there's more to War Thunder's latest update than that. It also adds 38 new machines from the mighty nation of China, including ground vehicles, fighters, and bombers spanning World War II to modern times. One vehicle is the CM-11 tank, which is available to players at the top ranks of the Chinese research tree. It combines protection and mobility with the most powerful 105mm armour-piercing capabilities in the game. Take a look at the chunky boy below.
In addition to War Thunder's new Chinese connection, update 1.91 also adds 12 aircraft, eight helicopters, and seven ground vehicles to the well-stocked garages of other nations, as well as three new maps in cargo port, Japanese port, and Palau islands.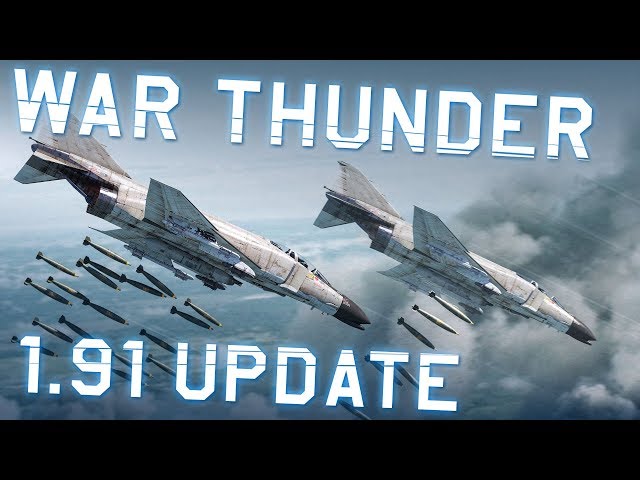 Finally, we come to the new sound engine. You'll now notice enhanced directional sound that changes depending on the orientation of your vehicle. So, for example, the noise an enemy aircraft produces as it buzzes your tank differs dramatically to the one it makes when soaring past your wing in the surroundings of echoey mountain peaks. The tone and pitch of distant vehicles changes noticeably too, as does the thunderous impact of heavy cannons and heat-seeking missiles. Hey, that's why they call it War Thunder.
There's loads more waiting for you in War Thunder's Night Vision update, all of which you read about in the full changelog. To get your hands on all of it, download War Thunder now.