Digital Extremes' latest developer stream offered marked the release of its 7th-anniversary armour set and the next Prime Warframe, but it also brought some bad tidings. The developer has cancelled its TennoCon 2020 event amid coronavirus concerns.
"Due to the widespread concerns surrounding COVID-19 we've made the difficult decision to cancel the attendee event portion of TennoCon 2020. This was not an easy decision, the health and well-being of our players and dev team is top priority," said the team in a blog post.
The event was scheduled for July 11 just under a month ago, before the impact of Covid-19 became clear. Thankfully, there are plans to move the event online, but the aspect most valued by some – meeting community members – won't be possible.
The details for that will be coming soon, and in the meantime, Digital Extremes teased various changes and additions coming to Warframe. The next Prime Warframe will be Titania, and she'll come with Pangolin Sword Prime, Corinth Prime, and new movement sets and special effects.
We were also given another peek at Operation Scarlet Spear, which will bring new ground and Railjack content, as well as a new operation HQ. This time, the dev stream focused on the core gameplay loop but also revealed some other details.
The ground team fights a Condrix, while the Railjack team defends the Oplink until a code is sent from that ground team. They'll then fight incoming enemies. This repeats in an endless loop, but it'll be more rewarding the longer you stay alive. One status symbol will be your rank in Scarlet Spear, which will display above your head in the relay. You'll also be able to buy new weapons, the Ceti Lacera and Basmu, as well as a Stance Forma Blueprint, Clan Sigils, and New Simulacrum Title.
Also coming to Warframe are modular Archwings, and the dev team gave a peek at all the different combinations you'll be able to make once that feature goes live. You'll get the modular pieces of all Archwings you already own, so there will be no need to grind all over again.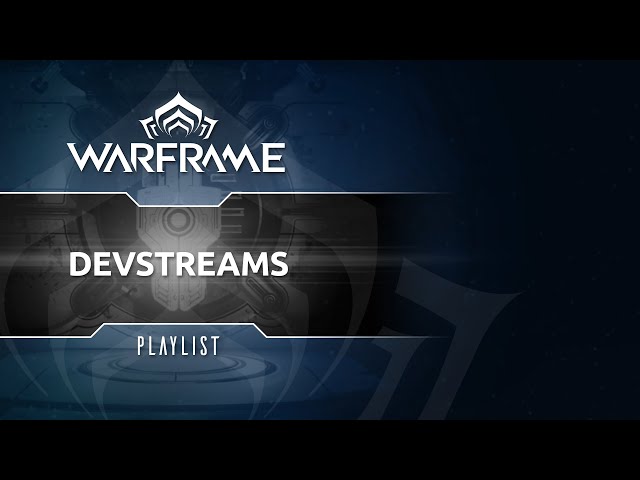 Finally, work is continuing on Warframe Revised, the large overhaul that released just recently. It made changes to Railjacks, FOV, shields and much more, but further tweaks are coming. Changes are coming to Impact, Gas, and Kuva Lich in an attempt to increase balance. You can check out the full devstream above for all the details.