Developer Digital Extremes has revealed a host of new details on what to expect from the next few months of Warframe updates. Some expected updates are getting delayed as the studio adjusts to working from home, but as part of today's devstream, we've got more concrete info on when to expect The Deadlock Protocol – in May – and Nightwave: Glassmaker – due to launch in "two weeks".
Nightwave's third series, Glassmaker, is incoming – and the devs intend to "make sure the next intermission isn't as brutal as the last". Besides the usual sets of rewards, you'll have a new location to explore, where you'll look for clues to expand on the ongoing Nightwave story – a sort of ongoing murder mystery for players to delve into.
The Deadlock Protocol will launch in May (delayed from April), with a quest introducing Protea, as well as the origins of the Corpus – and this update will also see the introduction of the reworked Corpus ship assets, as well as some refreshed boss battles, which you can see in action below. You'll also now pick up greed tokens from fallen enemies, which you can turn in at new golden hand shrines, which will bring you into new sorts of arena challenges.
The stream also included a new look at Protea and all her abilities. Those have been revealed in the past, but you can get a much more extensive look at the new frame in action through the video below.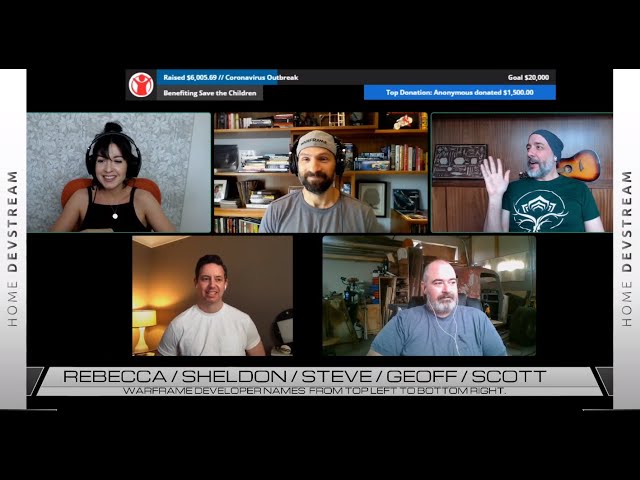 The devs also expanded on their plans for Railjack Revisited. The Railjack rework will double your intrinsic gain, and drastically reduce time-to-kill – for example, all Grineer fighters have had their health and armour halved. Railjack speed has doubled, but boost speed is down 75% – meanwhile, shield delay has dropped from five seconds to just three. All these changes are intended, essentially, to make a "better Railjack", and are still in progress, but the changes look substantial.
We also got the briefest glimpse of the 'Broken Frame' – currently in the early stages of ability design.
Check out some more free PC games while you await the arrival of these updates.