Wargroove releases later this week, taking up Advance Wars' turn-based mantle nearly a decade after the Nintendo strategy series' last outing. While you won't be able to get your hands on it until February 1, the critics' scores are available now, so let's take a look at how the game has fared.
In our own Wargroove PC review, Jeremy says there's a lot to like, but nothing that pushes the game past its spiritual predecessor: "If Advance Wars had spawned a subgenre of copycats that had continued until today, Chucklefish's traditionalist effort wouldn't stand out among them. But since that didn't happen, it's a welcome change of pace – even if that pace is sometimes the gruelling march of attrition."
While Jeremy found Wargroove a bit of a grind, however, elsewhere it's proved extremely popular. Our sister site Strategy Gamer gave it 4/5, and at time of writing, its Opencritic review is 84. Metacritic doesn't have a PC score just yet, but the game is also available on the Nintendo Switch (where I'm planning to pick it up – shhh), where its score is even higher at 87.
Without further ado, let's check out some of those scores. Unless otherwise mentioned, all scores are for PC:
Destructoid (Switch): 9/10
Game Informer (Switch): 93/100
GameSpot: 8/10
IGN: 85/100
PC Gamer: 78/100
PCGamesN: 6/10
Strategy Gamer: 4/5
USGamer (Switch): 4/5
Wccftech (Switch): 85/100
For the most part then, that Advance Wars nostalgia has paid off. A collection of eights are accompanied by a smattering of nines, and Opencritic even lists a score as high as 95.
Good plan: Here are the best strategy games on PC
You'll be able to get your hands on Wargroove this weekend. As well as playing through its campaign, you can create your own with Wargroove's level editor, and you'll even be able to play with other platforms thanks to some decent cross-play capabilities.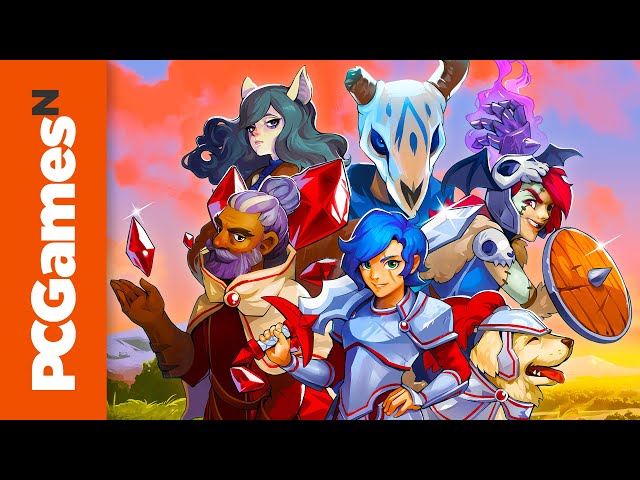 And if all that weren't enough, have you not seen that adorable dog? He's an extremely good boy.