If you're a Warhammer 40k fan, you're in luck – there's a new PC title inspired by Games Workshop's miniature wargame on the way – and it's all about Orks. And planes. And fighting. Oh my!
Announced in a press release by developer Phosphor Games Studio, Warhammer 40,000: Dakka Squadron is a "fast-paced, aerial shooter where the player is an Ork Flyboy, taking to the skies to do what Orks do best – fight!" You'll pick a campaign, grab some "Supa-Shootas", and blast airborne foes and enemy ground troops in third-person, unlocking extra weapons and upgrades for your "Dakkajets" along the way. And maybe getting a few "Waaaghs!" in, too.
Explaining how the gameplay is primarily based on combat, the studio says you'll get to pick an Ork clan and tailor your squadron to suit your playstyle preferences. "Fly Dakkajets, Burna-Bommas, and Blitza-Bommas, equip them with an array of guns, bombs, and missiles, learn special manoeuvres, and unleash your dakka to conquer a galaxy riddled with ancient enemies", it adds.
Calling it the "first videogame built from the ground up by Orks for Orks", the studio's also got a slightly retro-looking trailer for you to check out: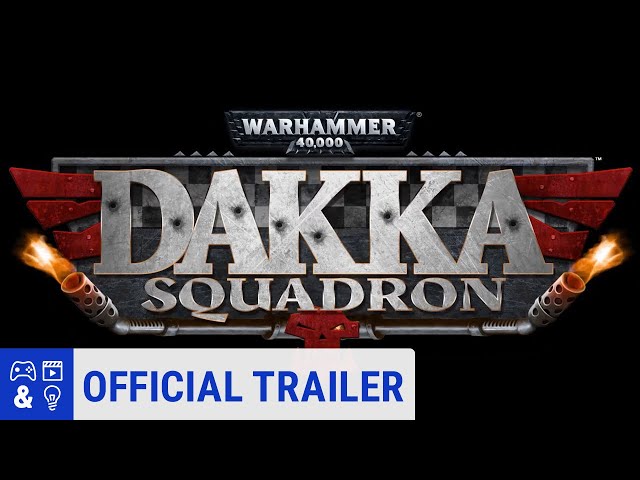 There's no exact release date to mark on our calendars just yet, or details about which platforms the game will be available on when it launches, but Phosphor says it's headed to both PC and consoles at some point in Q4 2020. Likely some time between October 1 and December 31, then.