Warhammer: Chaosbane's next DLC launches today. Featuring an all-new story totally independent from the game's core campaign, the update will see you venture to the Land of the Dead and take on the Tomb Kings.
The Tomb Kinds DLC is set in a completely new environment for you to explore, in the long-forgotten and buried lands of Nehekhara – once home to dazzling cities and noble people, and lost after the rise of the evil Nagash. Your challenge will be to assist the Amethyst Order in taking on the dangers of the Tomb Kings' crypts and ten ancient tombs, now opened after many years sealed and in ruins.
There are ten tombs – and the "arid deserts" of Nehekhara – offering "varied gameplay," new enemies from the Warhammer universe to battle and best, as well environmental puzzles and mysterious artefacts to discover. Oh, and you'll need to help protect magisters from the Amethyst Order, too.
Check out the trailer for the DLC update below: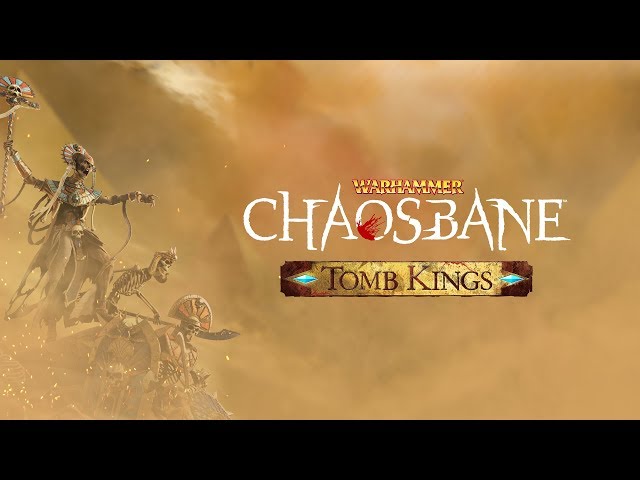 How do I get warhammer: Chaosbane Tomb Kings Dlc?
Warhammer: Chaosbane players who have the game's Season Pass or Magnus Edition get access to the Tomb Kings DLC instantly at launch today, December 16. You can also buy it separately.
Check out the Warhammer: Chaosbane Tomb Kings Steam page for more details on how to grab the update and jump in.