Warhammer: Vermintide 2 had its two-year anniversary at the start of March, celebrating with the return of the misleadingly named 'A Quiet Drink' mission, a bunch of streams, and more recently the concluding third chapter of the Curse of Drachenfels free update.
Developer Fatshark has been busy not only with its hit horde game, but also its publishing debut as it helped bring Dreadlands, developed by a longtime Fatshark employee at his own studio, to market.
We were due to chat with Fatshark CEO Martin Wahlund at this year's Game Developers' Conference, but sadly there's a virus worthy of Nurgle himself going around, so that can't happen. Wahlund graciously agreed to answer a few questions remotely nonetheless, so read on for a quick catch-up about the state of Vermintide 2 right now and its ever growing player count (now at a muscular three million on PC alone), a fruitless inquiry about a possible sixth character, and how Dreadlands is faring.
PCGamesN: Vermintide 2 had its two-year anniversary at the start of last month: what's your sense of where the game is at overall? What are you happy about, what still needs work?
Martin Wahlund: We always strive for improvements of course but I think the game is in a better shape than it has been for a long time. However there is still a lot of room for improvement. We want to improve the onboarding for new players and also make sure the game is a bit more coherent in some areas.
We have a few systems that we want to rework still though but we take it step by step. Regarding upcoming things, we are working on several updates for the future, the Versus mode being one of them of course.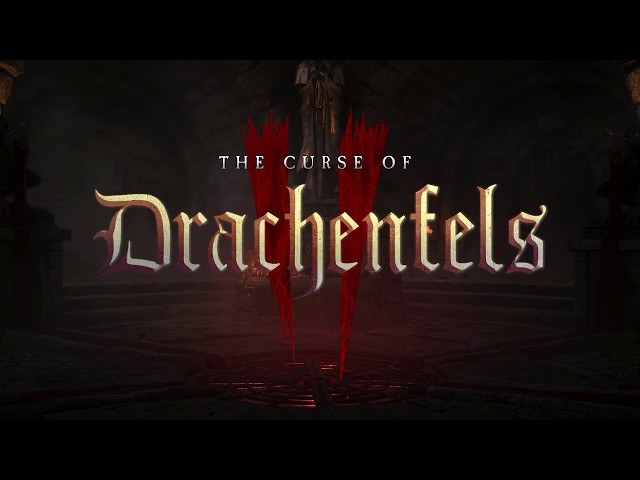 What's the latest player count?
Over three million on PC.
How has Curse of Drachenfels been received?
Very positively. I think we did more than the players expected, but we felt that this iconic location and setting deserved a thorough revisit and reimagining rather than a straight port. It was a lot of fun for us as developers as well since we have a special place in our hearts as well.
How did you approach reimagining the castle after the first game?
Since it was a while ago we made the first one, we could almost look at it as with fresh eyes, so we took stock of what felt good and what didn't quite work out as we had imagined in the first installation. It was a pure experiential approach and then we took it from there and created the pieces which were missing and made it a proper Vermintide 2 adventure.
What input did Games Workshop have on discussions to name-check a figure from the wider Warhammer canon, both in VT1 and 2?
We have a very close collaboration with Games Workshop and they obviously have the final call on what goes in or not. This creates a solid confidence on our side that anything we put in the game can be considered canon in the greater scope of things. That's one of the amazing things working with the Warhammer Fantasy IP, we are not alone and we have all their support and a solid base to work from. Games workshop and the whole warhammer developer community is a great source of inspiration and strength for us as well.
What are the obstacles to introducing figures from the wider canon in Vermintide 2?
Most of the time, it comes from ourselves. Named characters from the wider canon are on a different scale of epicness than our heroes most of the time. We need to respect the balance of things and not put them against an opponent with whom it would feel unlikely they would survive even a brief encounter.
Other than that, the things that matter the most are that the context and stories told about these characters needs to match with our own. If there is a very detailed story written about a character during the period our game takes place, the timeline and locations might not work out in the end.
For more like this: see the best co-op games on PC
What's been the response to Lohner's Emporium so far?
The players are very familiar with Lohner, and it was great to expand his part of the game with his very own store. The way we set up the store with the ingame currency you have to play to earn has been very popular. The players are keeping an eye out on what's there and at what price, and even though it's a pretend currency we've gotten questions if an item is worth what we've been charging. That is dedication to details, and it has led to us value every item before putting a price on it. We also have a few items sold for real money, and the response on those has been overwhelming. One hat has a 100% user review score.
Just a quick, obligatory check-in on the long-hinted sixth character – any updates? Bretonnian, yes?
Bretonnians are cool for sure! As fast as we have an update regarding new careers you will be the first to know!
Blackfox's Dreadlands is your latest release – what drew you to publish this project?
Dreadlands' creative director has worked at Fatshark for many years, and had a dream of creating a game like Dreadlands based on Krater – a game he previously worked on at the studio. He left the company to do just that about three years ago, and as the game is taking place in the Krater universe and he's a very good friend, it came natural that we would publish it.
How does it fit your portfolio from a strategic perspective as you look to expand your publishing programme?
If you look at what we've released before, it fit very well together with Krater and Bloodsports.TV. As we are very familiar with the game universe and the people behind it, it's also a bit of a training wheels project for us. We could hit the ground running with the publishing bit so to speak.
Squad tactics and post-apocalypses are both pretty saturated as genres and settings go – was this not a concern?
We knew from the get go that it's a smaller genre that is hard to break into, but we believe that Dreadlands have features that will be appreciated by the core gamers. It's many of those features and ideas that have been getting praised by players.
What's the response been like so far?
Positive Steam user reviews, and we're getting a lot of positive feedback. The team is listening and was impressing the players with the quick updates. One of the frequently asked for features was an off-line game mode, and the developers delivered that within a week. Now, that might not happen again, developing games takes time, but it really proves they're on the ball.