Warhammer: Vermintide 2 is gearing up to celebrate its one-year anniversary, and fans of rat-smashing can rejoice a bit early. Developer Fatshark is adding a new weekly challenge system, as well as a series of paintings to collect and hang in your Keep.
The weekly challenges will provide a remixed mission from the campaign. These challenge missions will have various mutators that change the way they're played (think of the mutators on Destiny 2's nightfall strikes). Fatshark CEO Martin Wahlund explained to PC Gamer that the first of these weekly challenges will have special enemies that split into two lower-tier enemies when you kill them, the way Warhammer's Pink Horrors bisect into Blue Horrors when you hit them hard enough.
So it's clear that Fatshark is getting pretty creative with these mission mutators – it's not just simple stuff like limiting ammo or making grenades ridiculous, although nothing's to say those are off the table.
Weekly challenges will have the usual loot-based rewards, although Wahlund says the studio would like to let players earn cosmetics through the challenges eventually.
When the update arrives this week, you'll also be able to hang paintings on the walls of your keep – these will show off the in-game achievements you've earned to anyone who joins your game.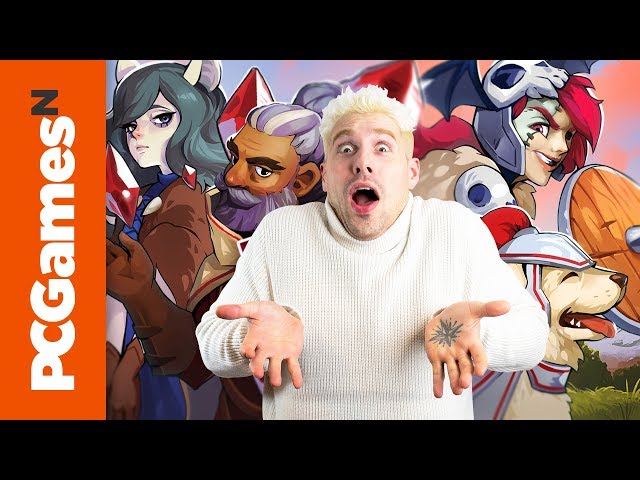 There are other ways to earn paintings – collecting scraps and completing challenges will also unlock the art for your walls. Hopefully, one will be a movie poster for the 1971 horror film Willard.
Jolly cooperation: The best co-op games for PC
That's pretty unlikely, unfortunately – but the good news is that Fatshark have had their pick of any Warhammer artwork that's ever appeared in published material, and they're going back to the original cover art for 1987's Shadows Over Bögenhafen tabletop roleplaying game.
Fatshark says it has more plans in store to celebrate Vermintide 2's first birthday, and they'll have more information to share March 8. The update should appear on Steam sometime this week.